A COVID-19 testing pop-up will be taking place today at Sunnyside from 3:30-5PM. Please share.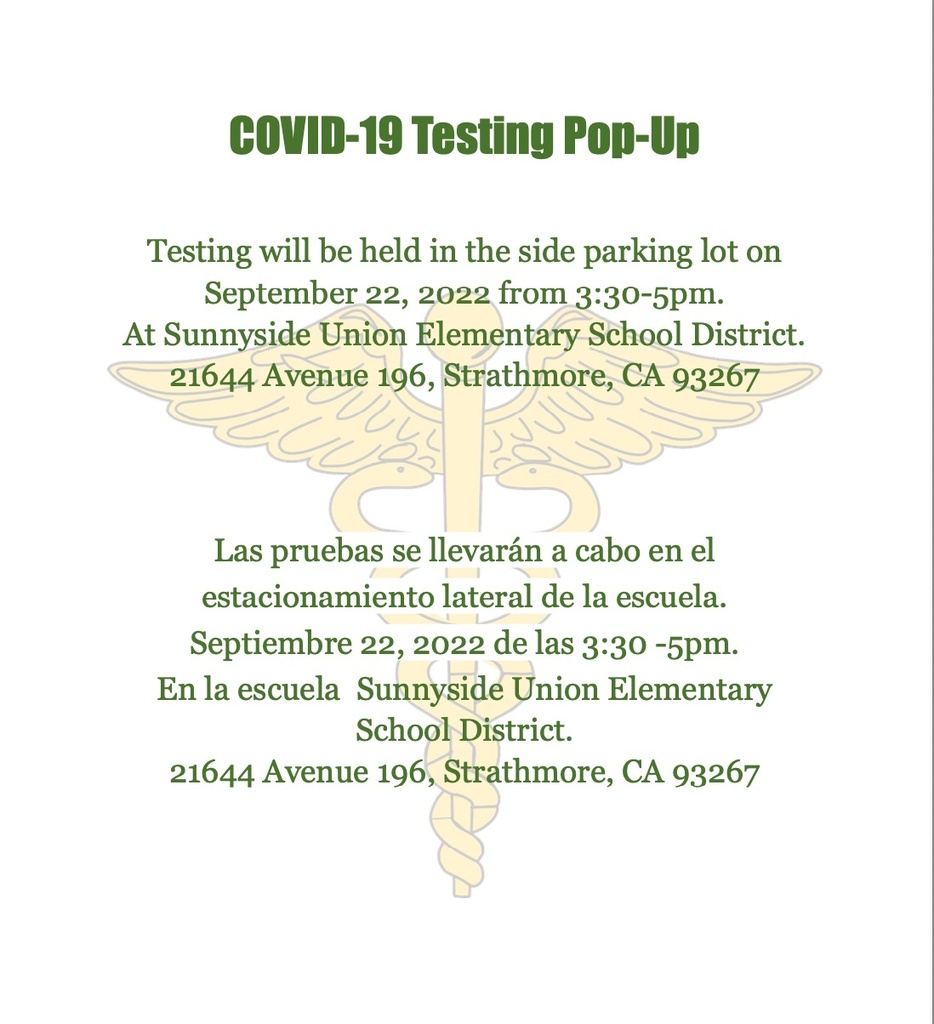 Women's Empowerment toolkit training opportunity by Save the Children. Register now and please share!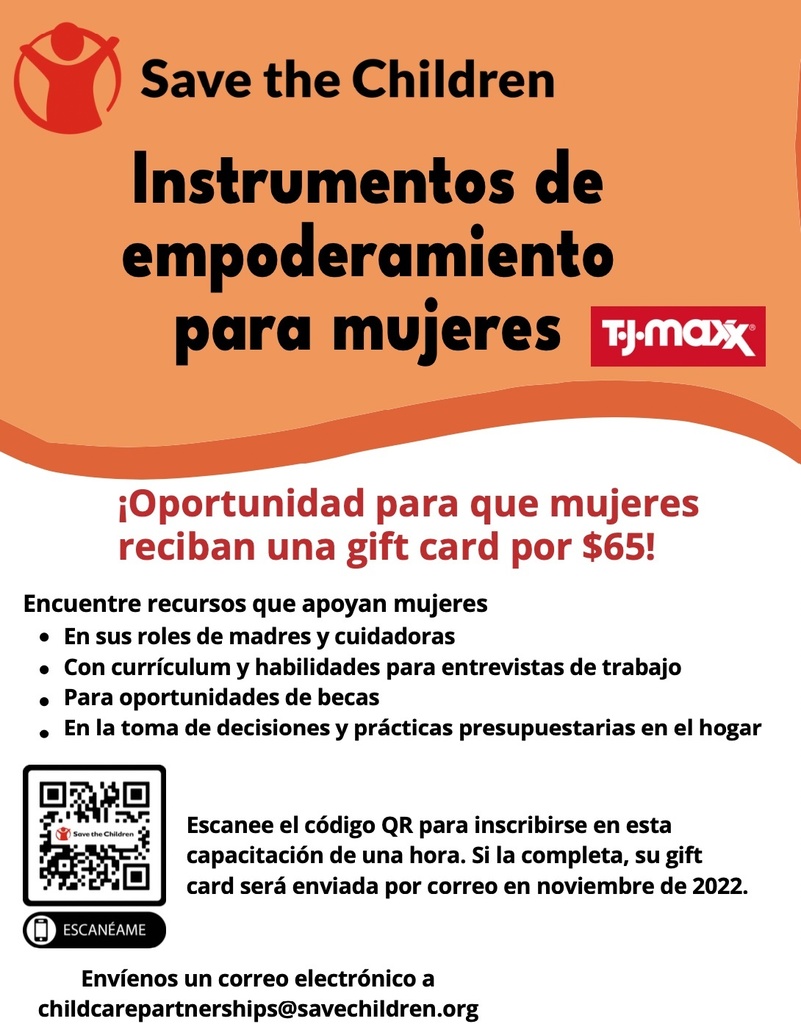 Book Fair start tomorrow September 19th📚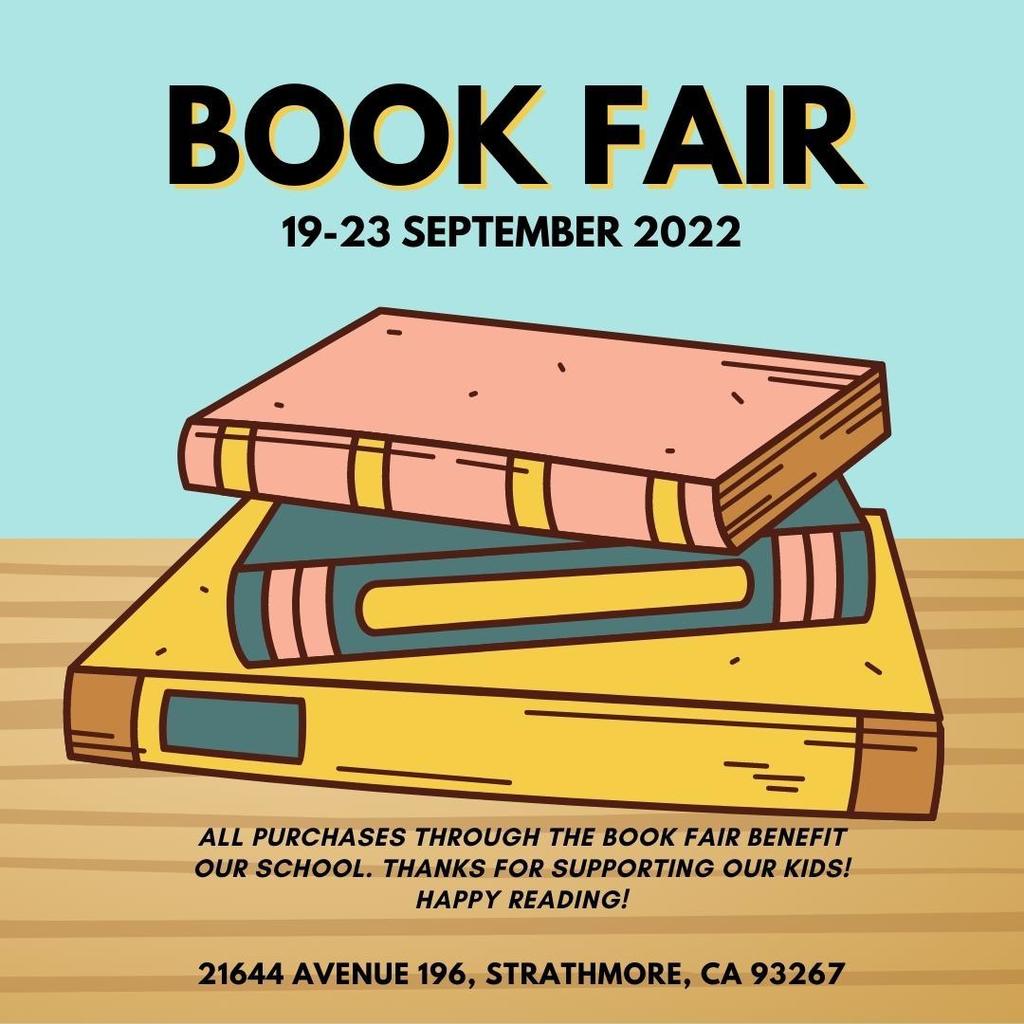 Start with Hello week starts the 19-23. Take the time and learn more about how you can participate. Please share!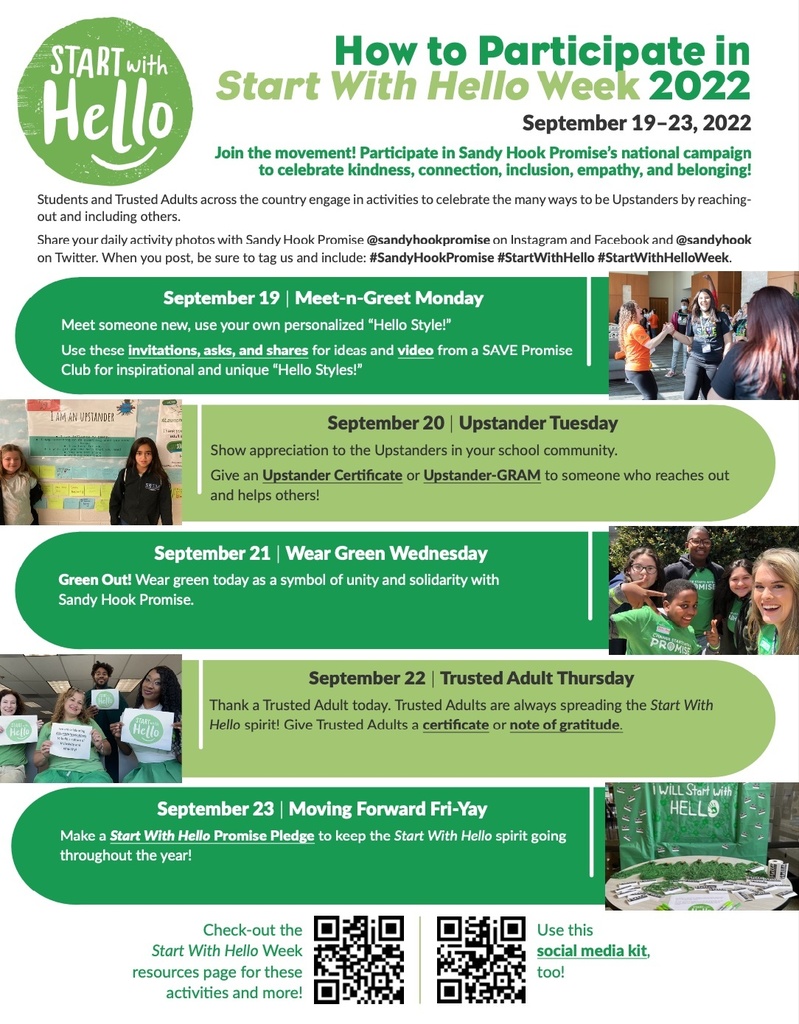 One of our most anticipated events will be happening next week. "Lunch on the Lawn" will be taking place Thursday the 22nd during lunch periods. It is a great experience to be able to share with your child. Hope you can make it!☀️

Sunnyside's football and volleyball teams will be traveling to Saint Aloysius this Friday to play. The games will start at 9:30 am, with the varsity teams playing first. It has been a great season and there are not too many games left. Stop by Saint Aloysius and support your Sunnyside Trojans! ☀️

Mrs. Armas and Mr. Soto worked together to do the oobleck science project with their students. All the students were super excited and ready to take on the challenge of making some perfect oobleck. It all starts with 2 cups of cornstarch and 1 cup of water. The goal is to make some consistent oobleck which is hard when stable and liquid when picked up. Awesome work kids!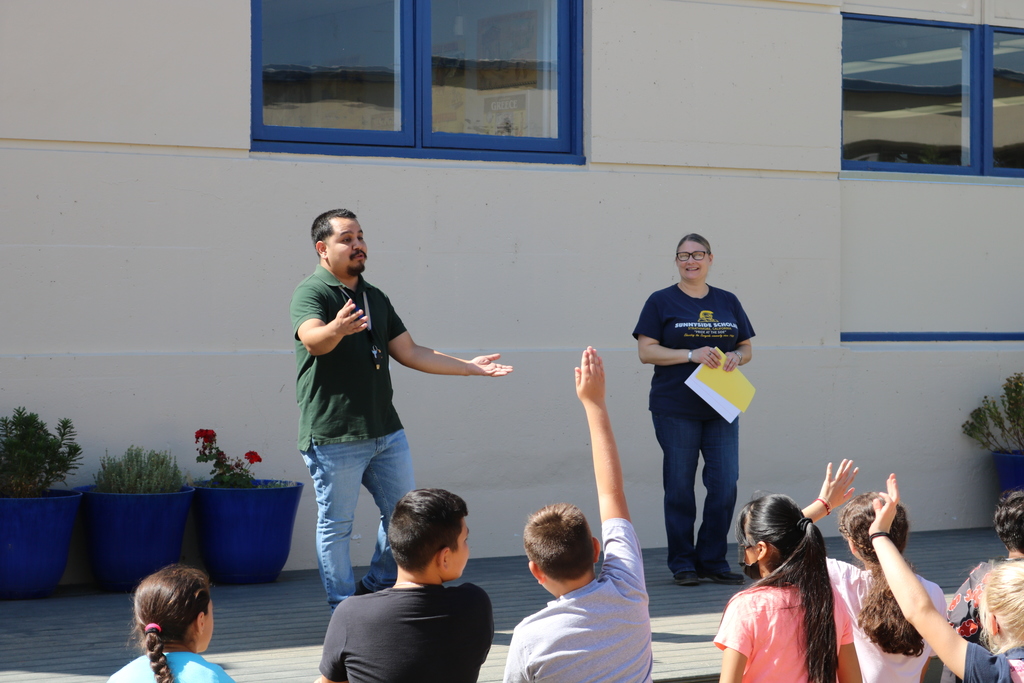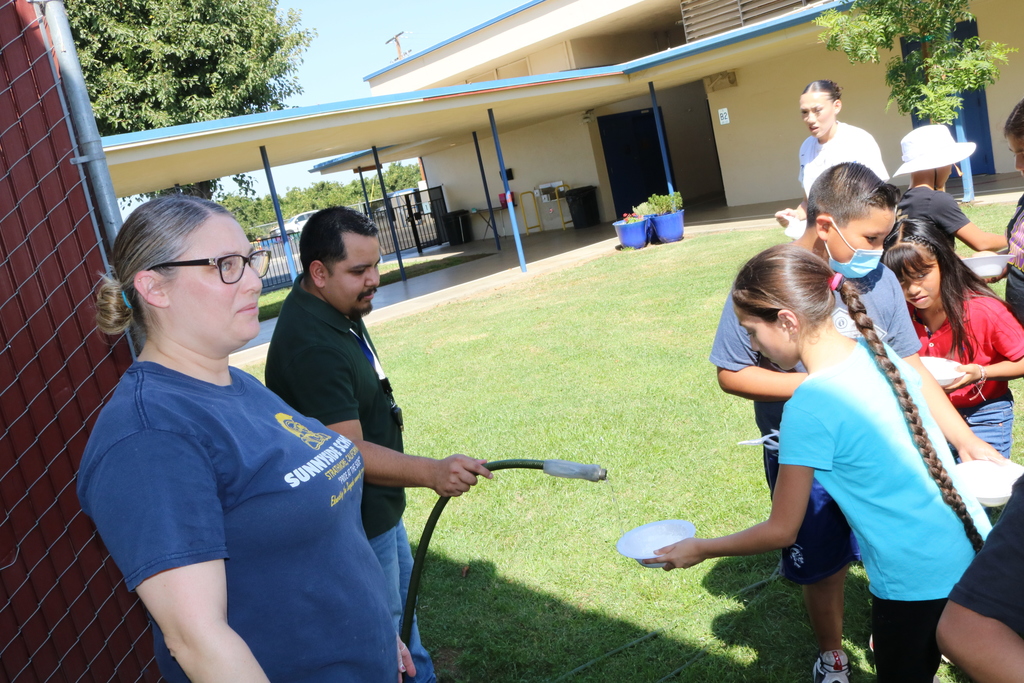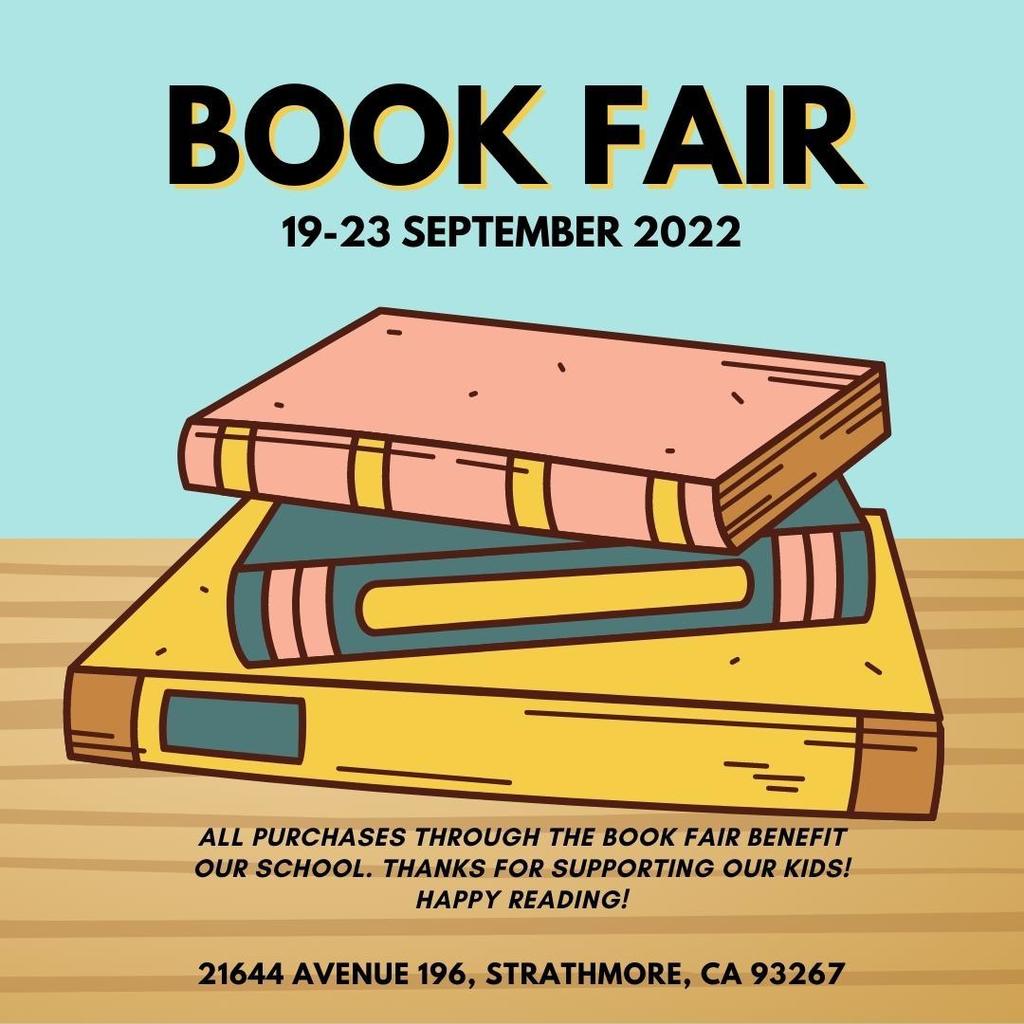 This Friday Sunnyside will be traveling to Sequoia Union for their games. Stop by and root for your Sunnyside Trojans!☀️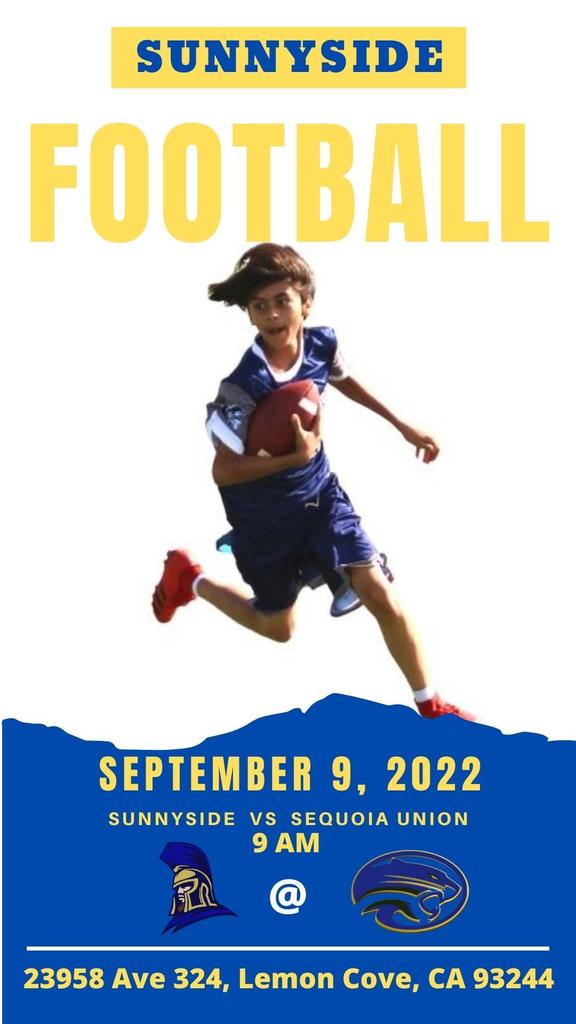 No school on September 5th. Hope everyone has a safe and awesome 3 day weekend!☀️

Food distributions will take place in Plainview on September 21st at 2 PM. For future reference, they will happen every third Wednesday of the month in Plainview.

ELAC meeting and Title 1 presentation today at 6 PM via Zoom. A link for the meeting will be sent to parents' cellphones at 5:50 PM.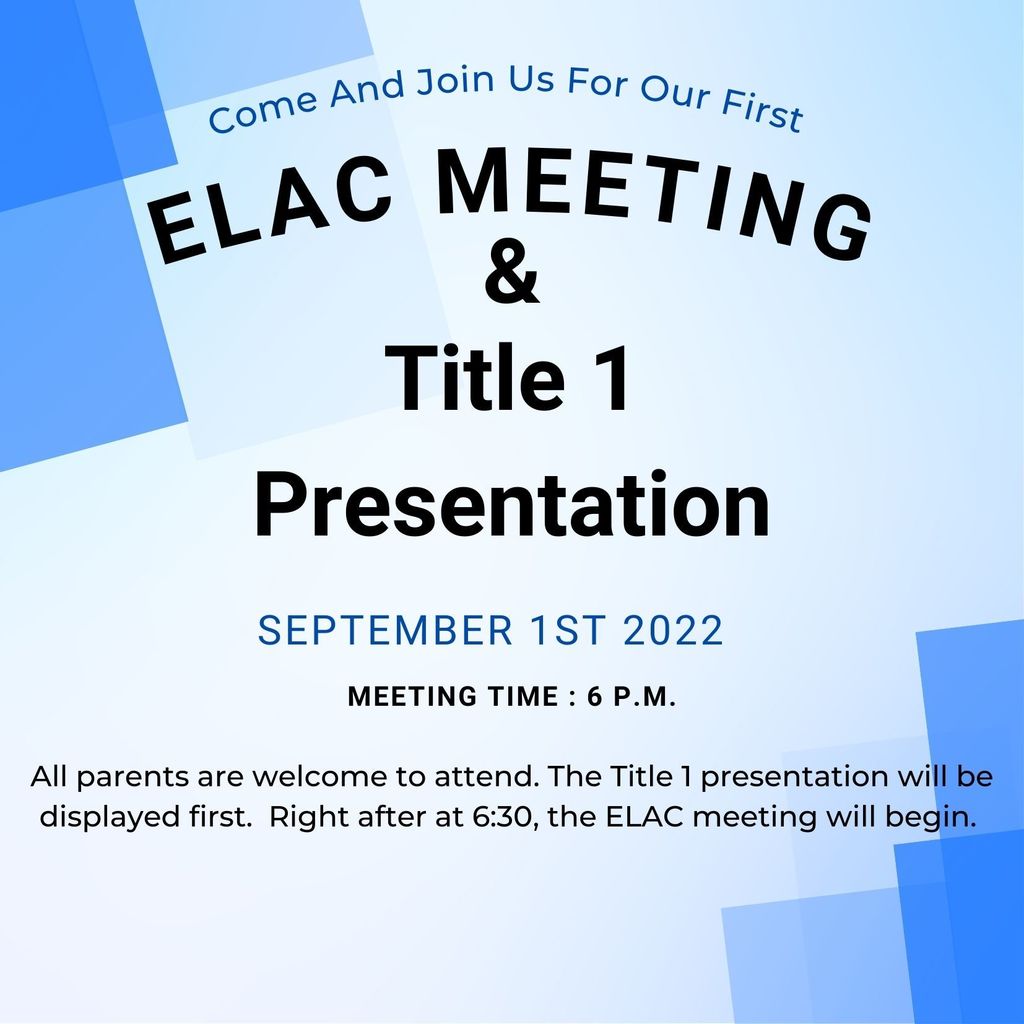 Steve Ventura is back with more ideas and resources for Sunnyside parents!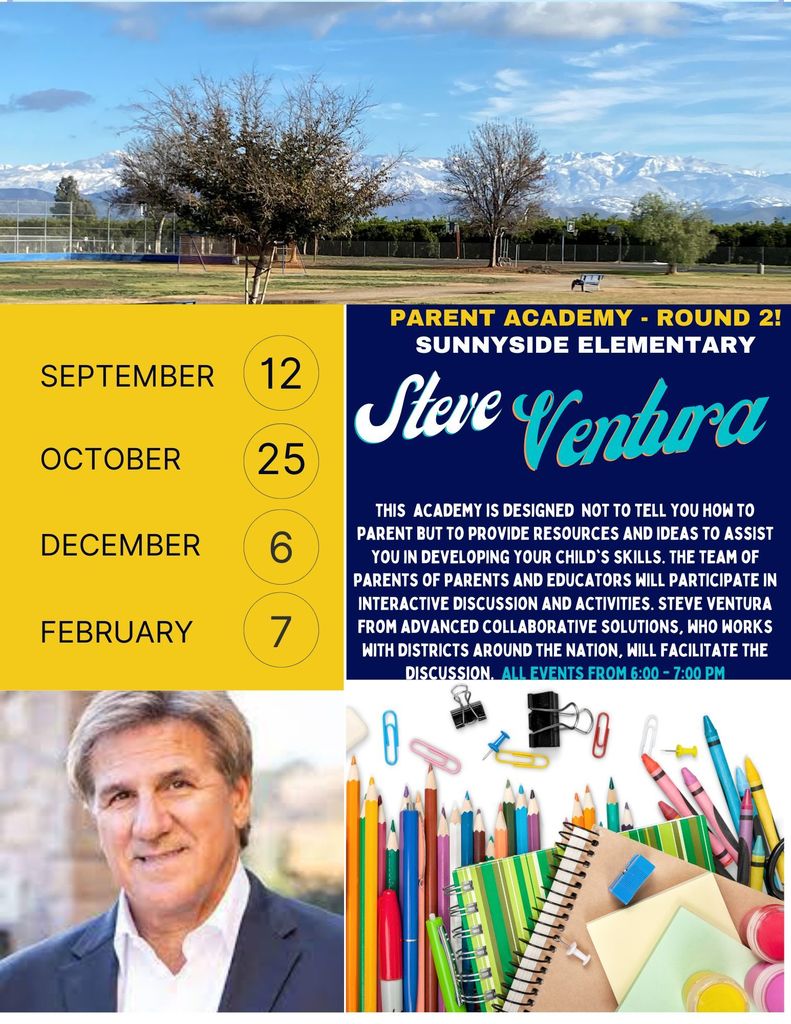 September's breakfast and lunch menus🍎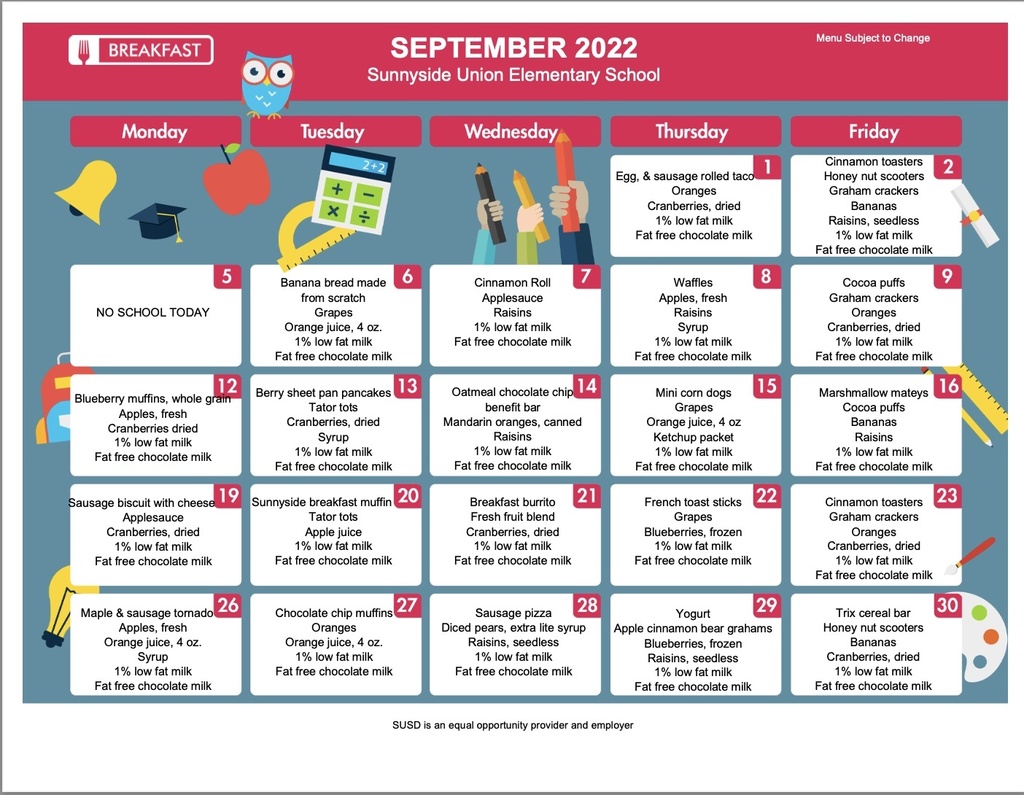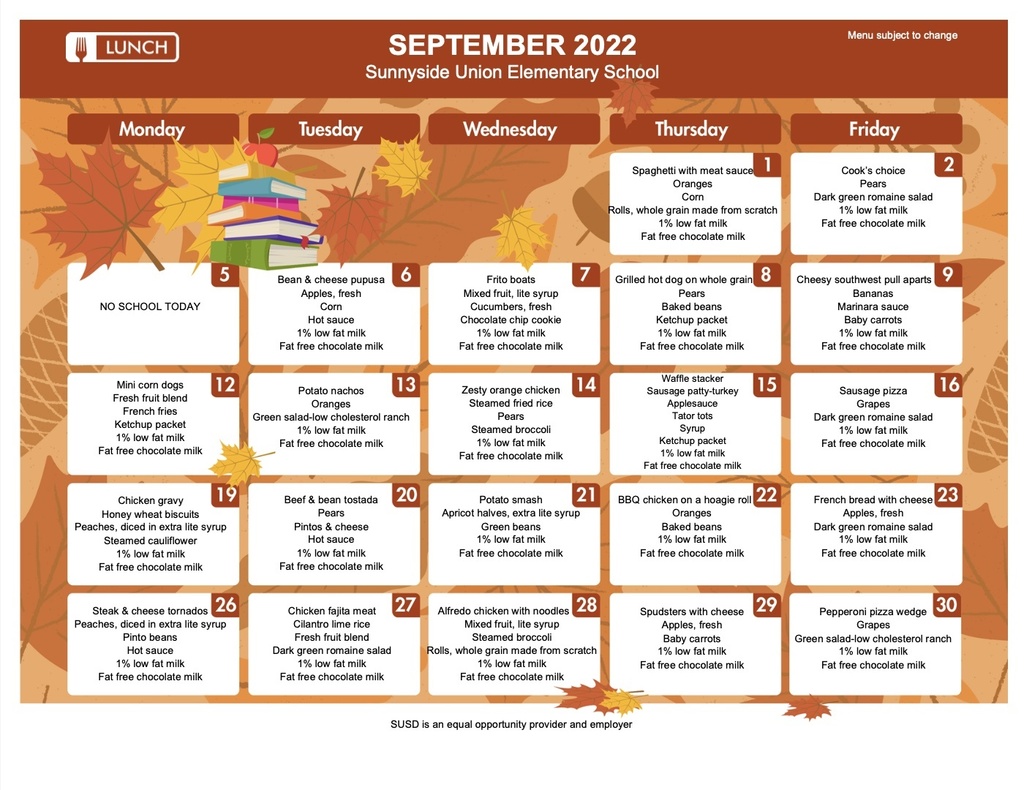 Week three of the football season is here. This week we will be traveling to Palo Verde. Let go Sunnyside!☀️

There are volleyball games against Palo Verde this week. Stop by Palo Verde and support your Sunnyside Trojans!☀️

On August 26, 2022, Yadira Perez was recognized by Sundale for her sportsmanship and perseverance. Yadira has put in a lot of hard work and dedication during this volleyball season. We are extremely proud of Yadira and all she has accomplished over the years. It takes a lot to be a student athlete and is no easy thing to do when trying to also juggle school work. We look forward to seeing what other accomplishments you are able to achieve. Keep up the good work Yadira! El 26 de agosto de 2022, Yadira Pérez fue reconocida por Sundale por su deportividad y perseverancia. Yadira ha puesto mucho trabajo y dedicación durante esta temporada de voleibol. Estamos muy orgullosos de Yadira y de todo lo que ha logrado. Se necesita mucho esfuerzo para ser una estudiante atleta y no es algo fácil de hacer con el trabajo escolar. Esperamos ver los otros logros que va a lograr. ¡Sigue así, Yadira!

Our first ELAC and Title 1 Presentation will be held on September 1st via Zoom. There will be a text message sent to your phones with the Zoom invite. Please do not miss out, there is a lot of important information that will be discussed.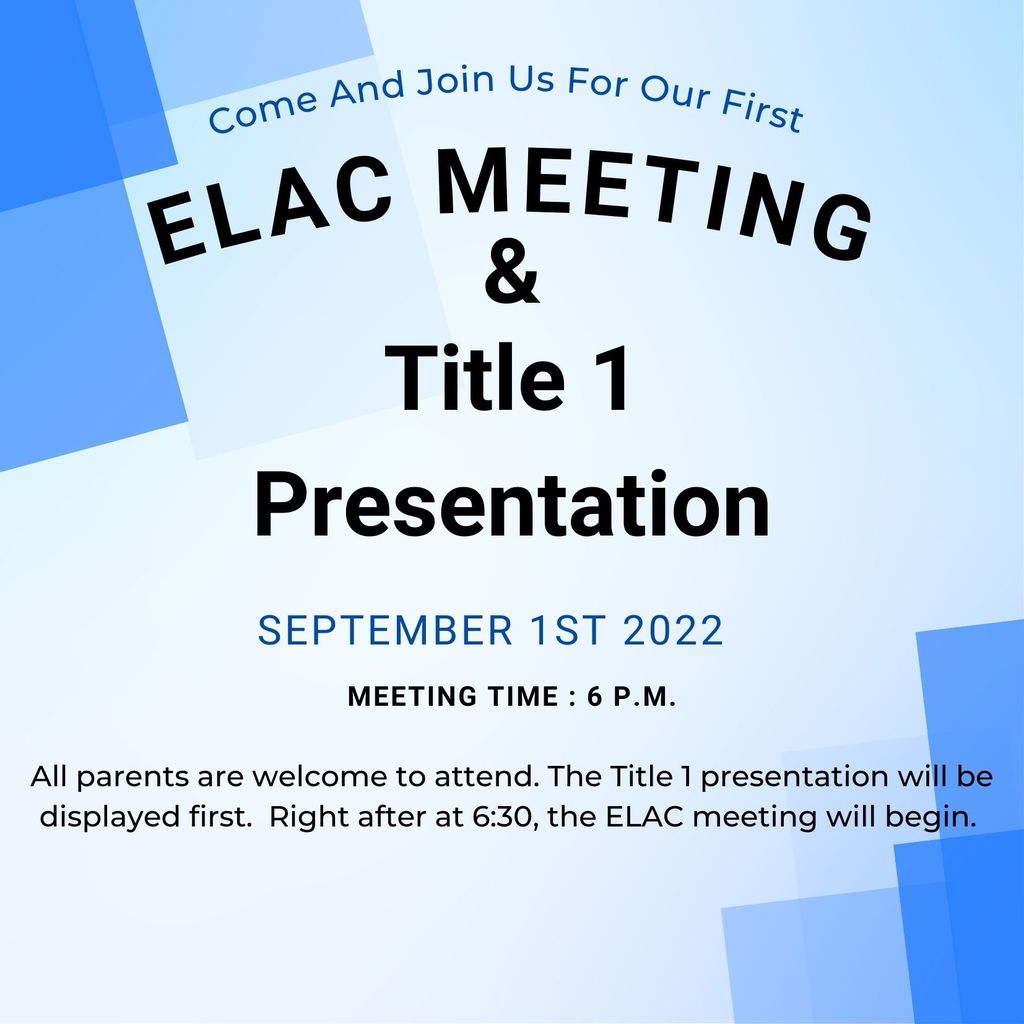 I would like to start off by giving a huge shout-out to our staff and students for putting together an amazing Back to School Night. Thank you to everyone who was able to make it. We would also like to thank everyone who purchased a drink from the 8th-grade stand. Students spent a lot of time and effort putting it together. We are proud to say we raised over $400 dollars! All money raised will be going towards their 8th-grade trip. Me gustaría comenzar dando un gran agradecimiento a nuestro personal y estudiantes por organizar una increíble Noche de Regreso a la Escuela. Gracias a todos los que pudieron acompañarnos. También nos gustaría agradecer a todos los que compraron una bebida del puesto de octavo grado. Los estudiantes dedicaron mucho tiempo y esfuerzo para armarlo. ¡Estamos orgullosos de decir que recaudamos más de $400 dólares! Todo el dinero recaudado se usará para su viaje de octavo grado.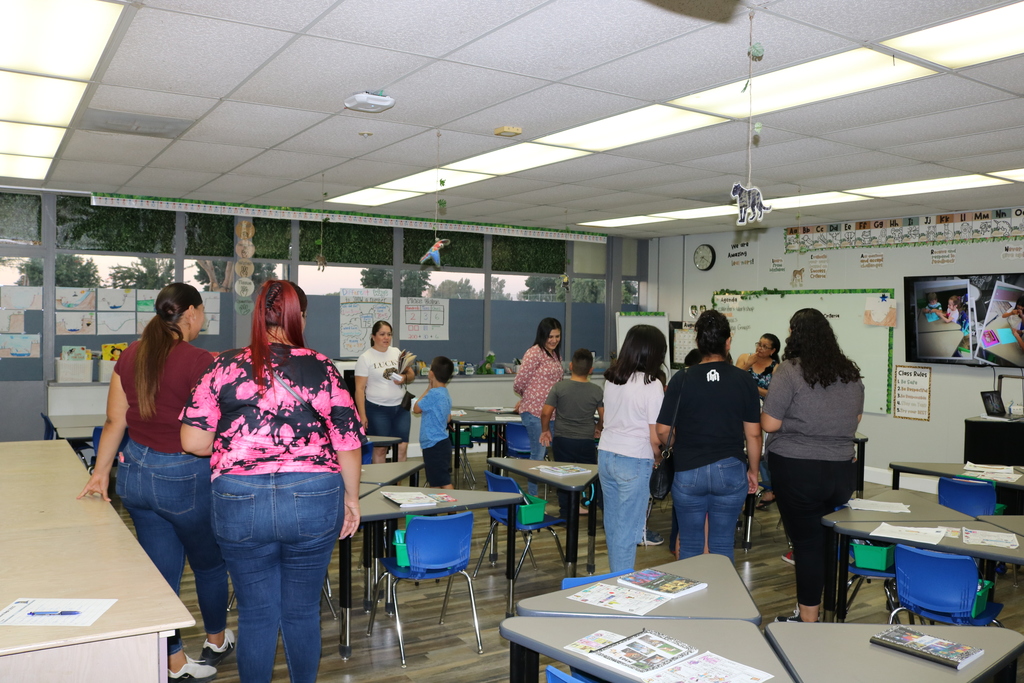 Good Morning Sunnyside Community. Tonight is Back to School Night. The Schedule is as follows: 7:00 - 7:10 Quick Welcome from Superintendent-Principal Mr. Tsuboi who will introduce new staff and give you some highlights about Sunnyside 7:10 - 8:00 Classrooms are open for visitation Other important information: The Class of 2023 will be selling refreshments to help fundraise for their class trip. Tonight is a "Meet and Greet" as is not designed for parent conferences. If you need to talk to the teacher or other school staff about something specific about your child please let us know and we will schedule a conference. If you are feeling under the weather, please stay home and get well. We will see you at our next event! Make sure you sign in (each room in which you have a child) so we can share out with others what great support there is from our parents at Sunnyside. Hope to see and meet you all tonight. The school year has gotten off to an awesome start thanks to having great kids, supportive parents and a staff laser focused on providing your children with the best learning experience possible.