Our fifth graders had a great time exploring Scicon for the day. They can't wait to be sixth graders to stay the whole week!🌲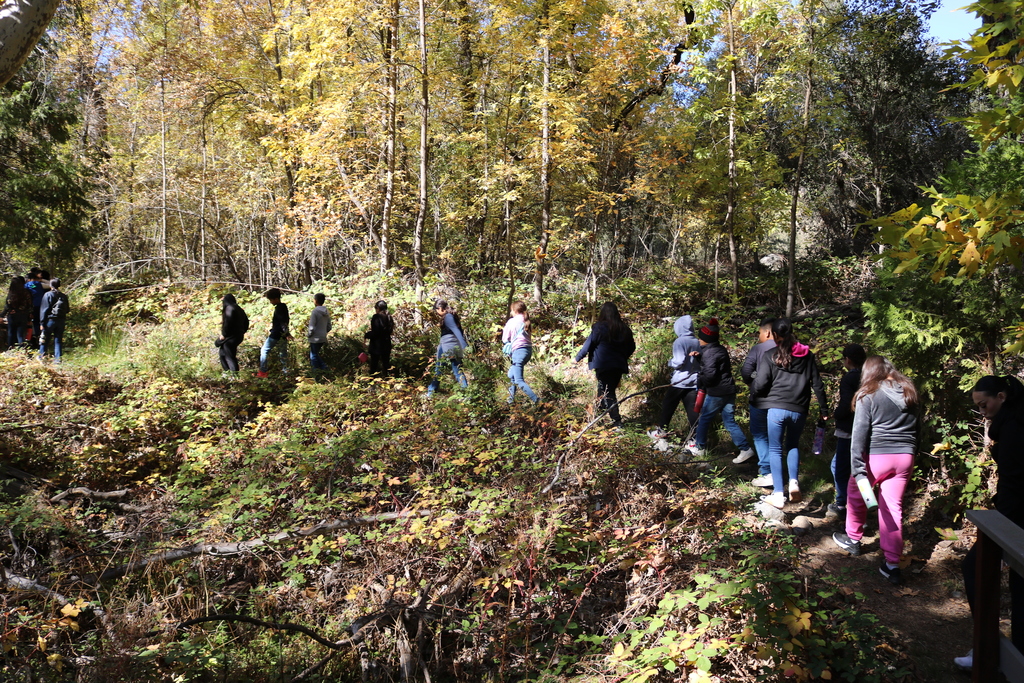 A big thank you to Hendrickson Studios for letting our advanced band record a of couple songs. It was an experience our students will never forget. 🎶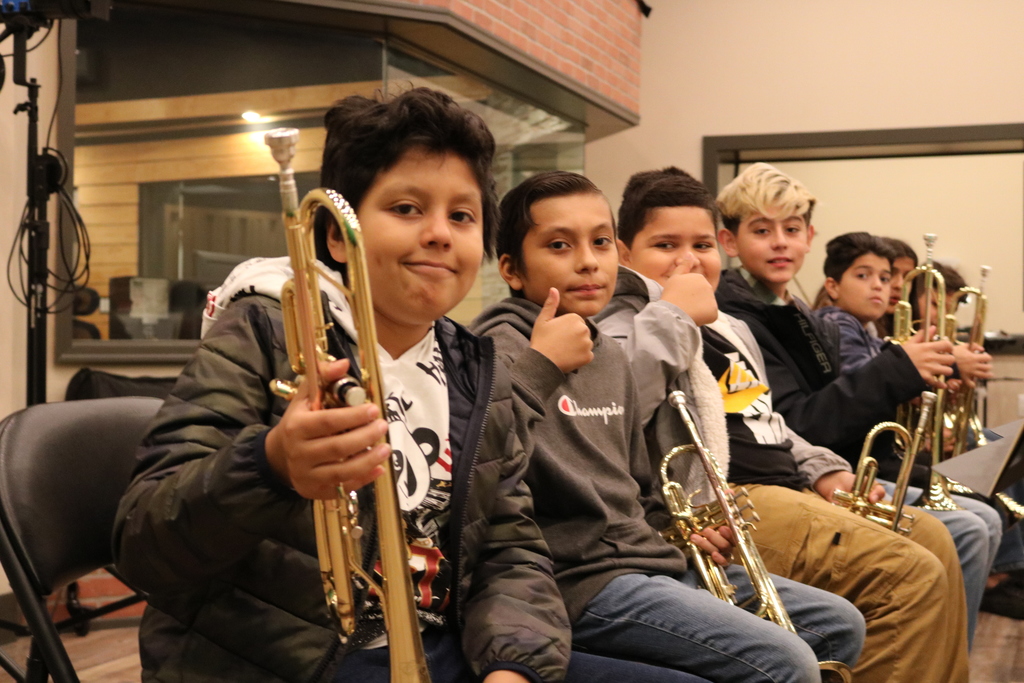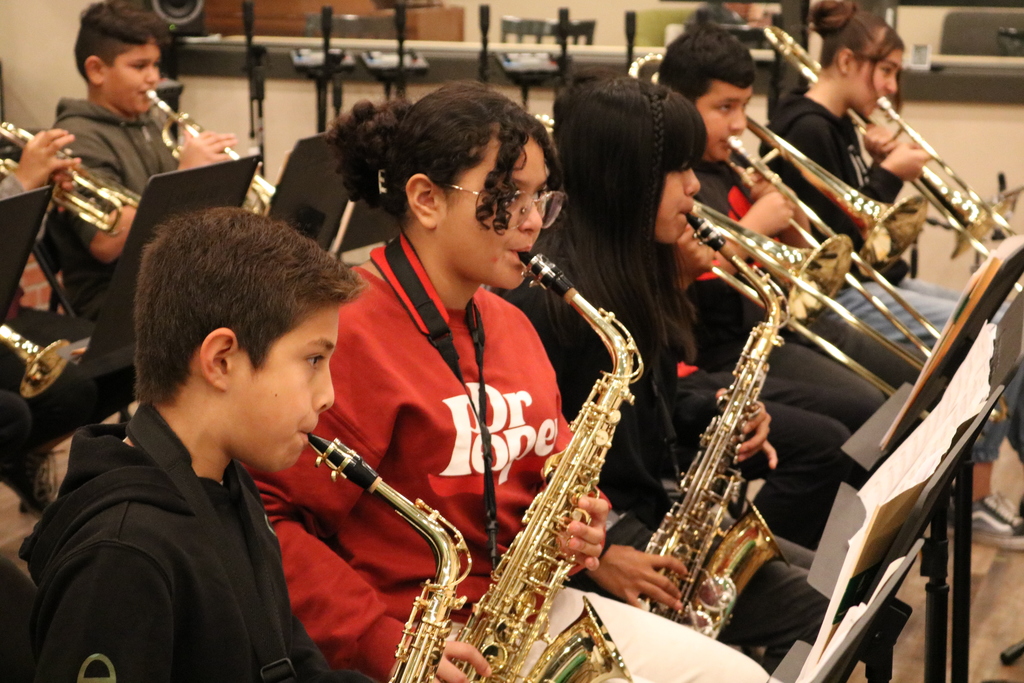 Game 2 of the season is this Friday. Go Trojans!⚽️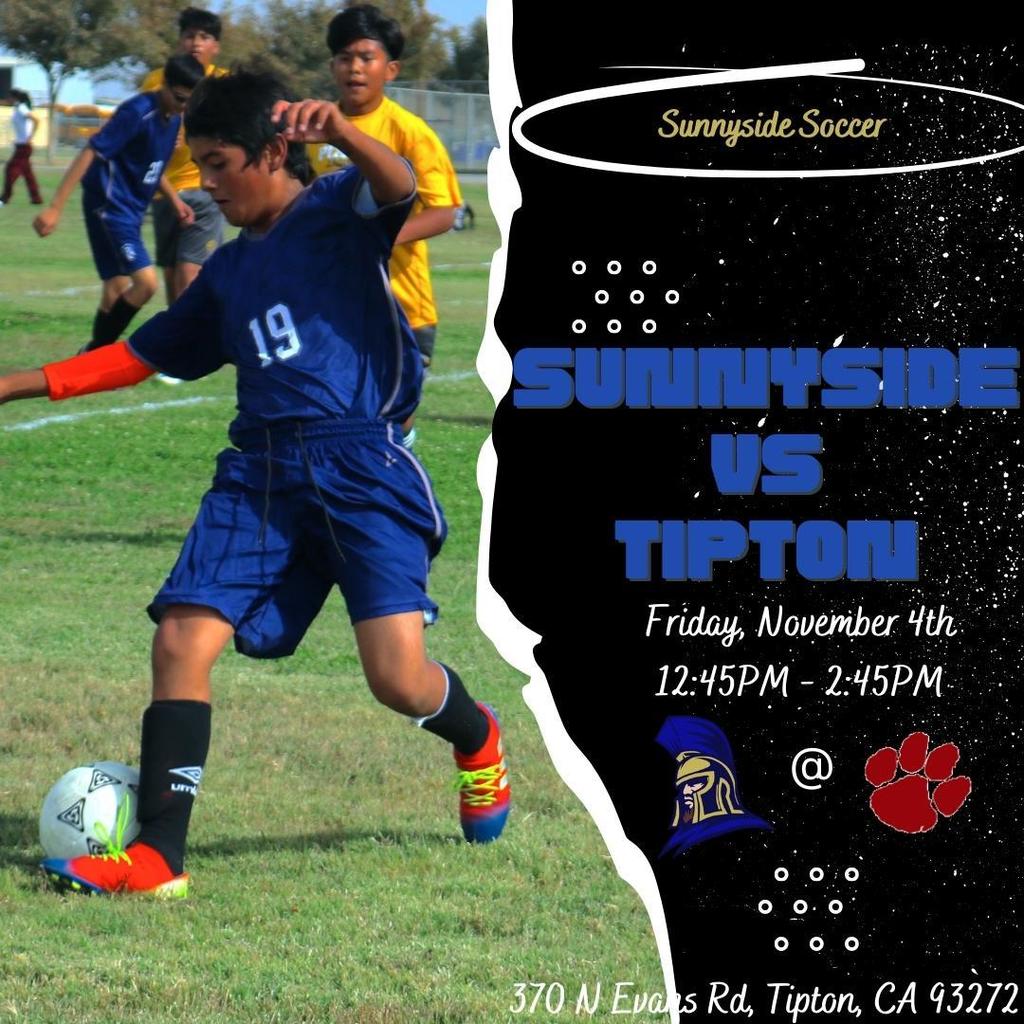 Circle J Norris Ranch will be hosting our last Family Astronomy Night of the school year on Friday, November 18, from 6 until 8 p.m. Students, their families, and the public are invited to: Enjoy an evening of stargazing at Circle J– Norris Ranch Guide a telescope with direction from amateur astronomers View stars, constellations, galaxies, Saturn's rings, and Jupiter and its moons Hear the constellation mythology of many cultures Please RSVP via email or text message, space is limited:
circlej@tcoe.org
or 559-359-8575

Congratulations boys and girls on your wins today! Keep up the good work.⚽️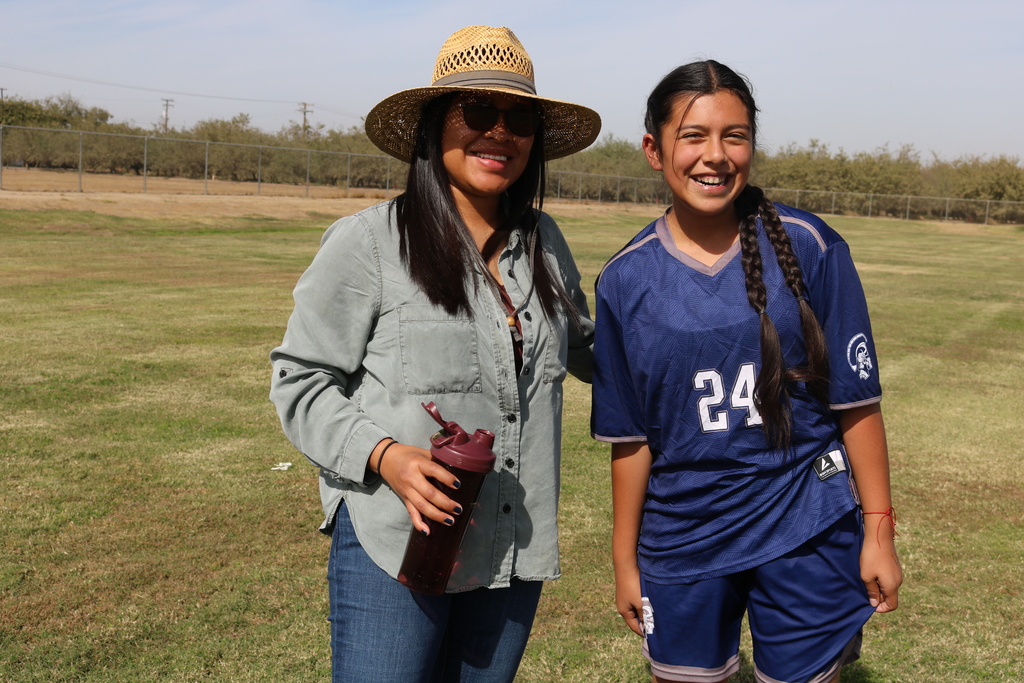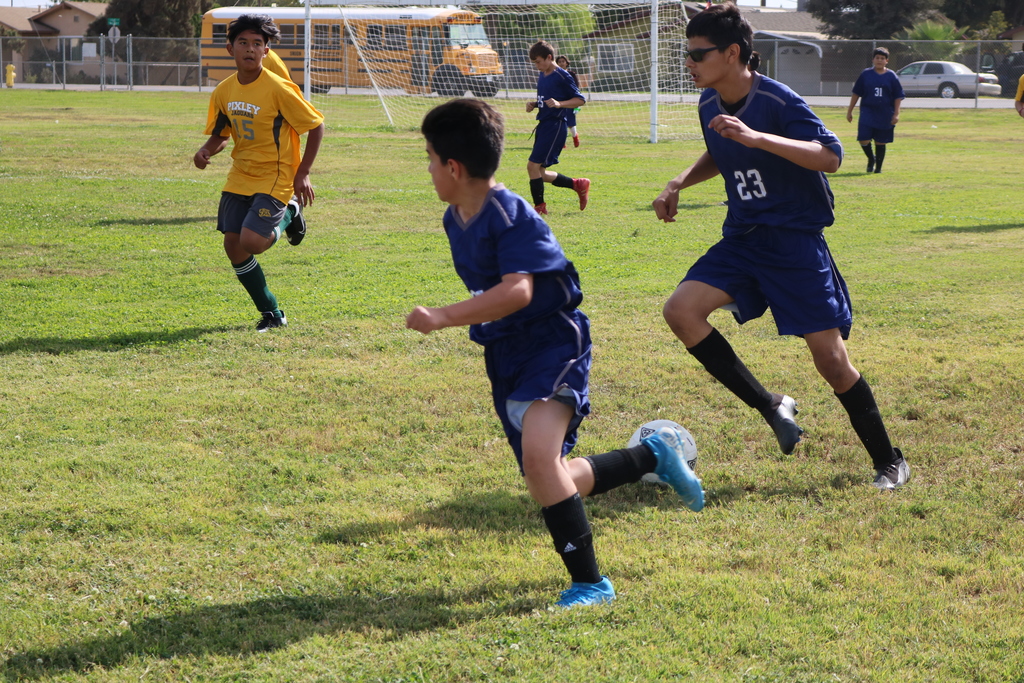 Best of luck to our soccer coaches and players on their first game against Pixley tomorrow. Go Trojans!☀️

Red Ribbon week is almost coming to an end, but we can't forget about crazy hair/sock day!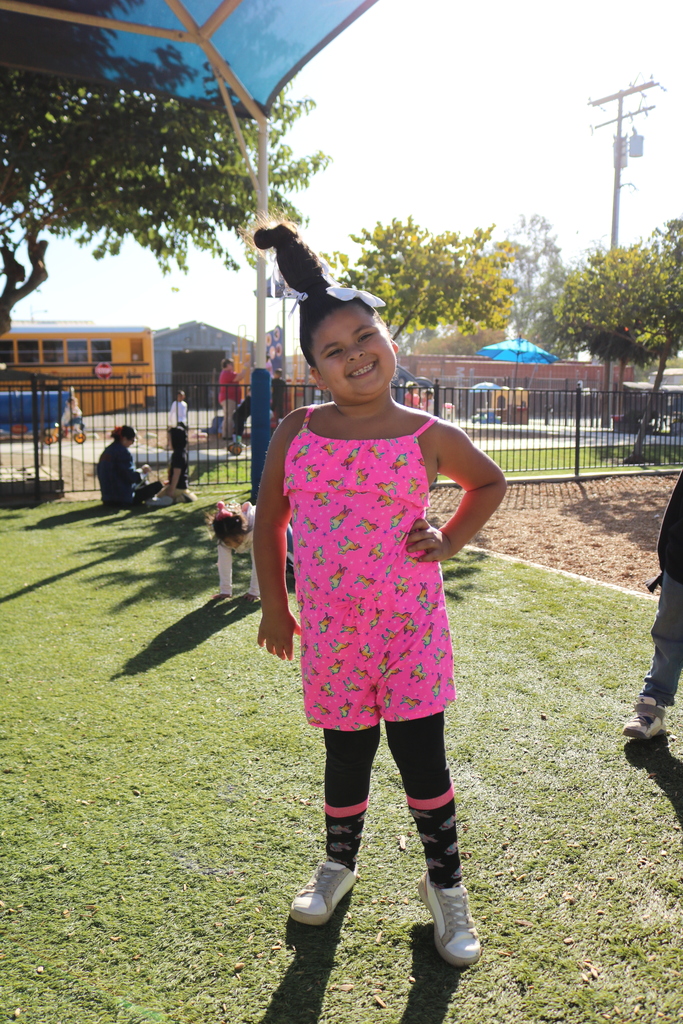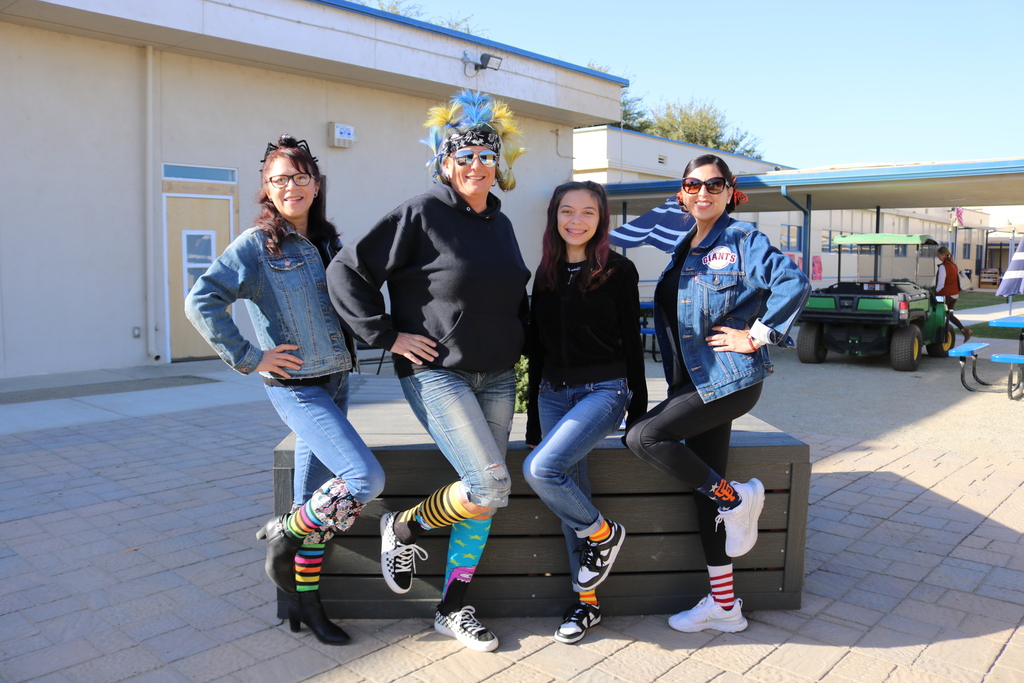 A lot of cowboys and cowgirls around Sunnyside today!☀️

Western day is tomorrow don't forget to dress up.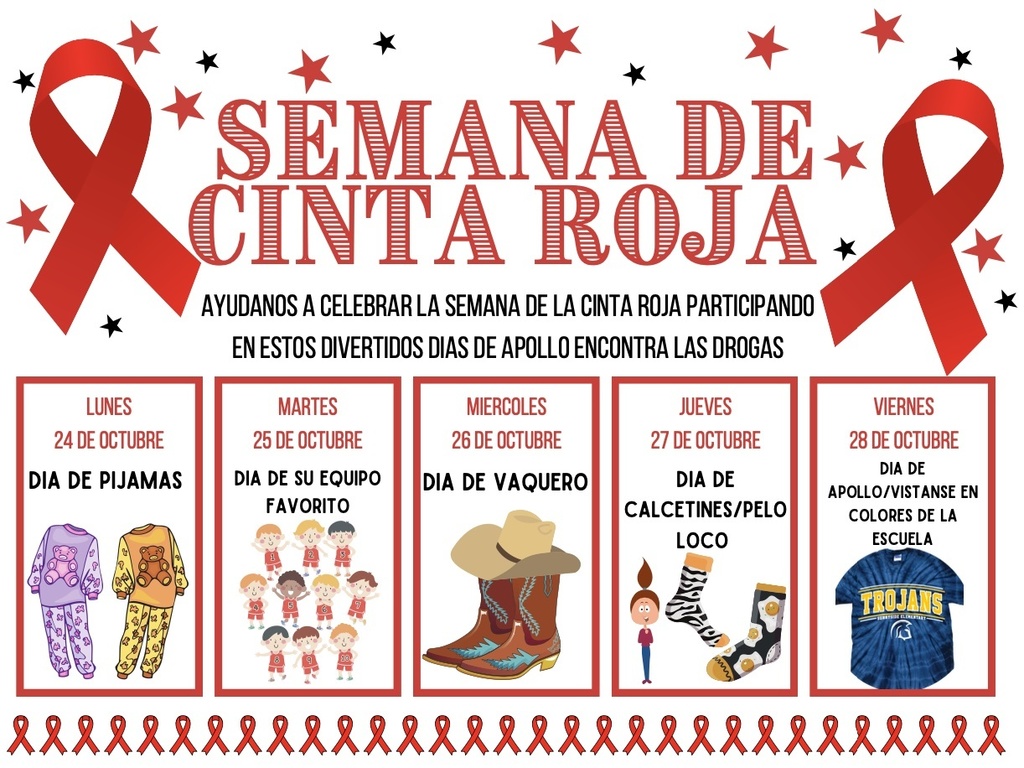 Red Ribbon week is off to a great start and has been so much fun. Today was Sports day!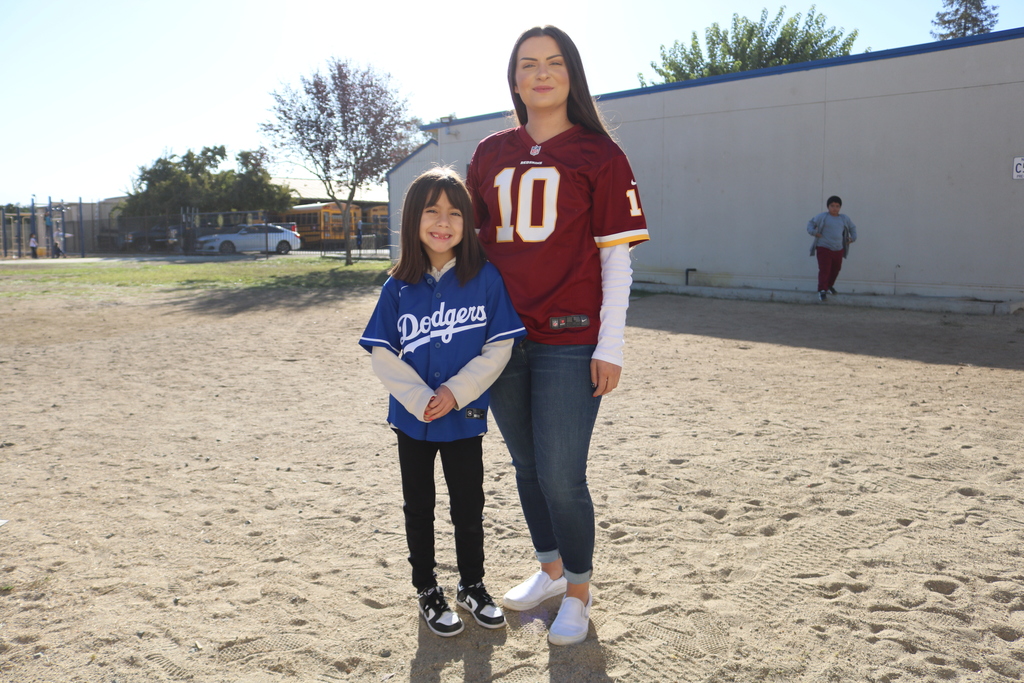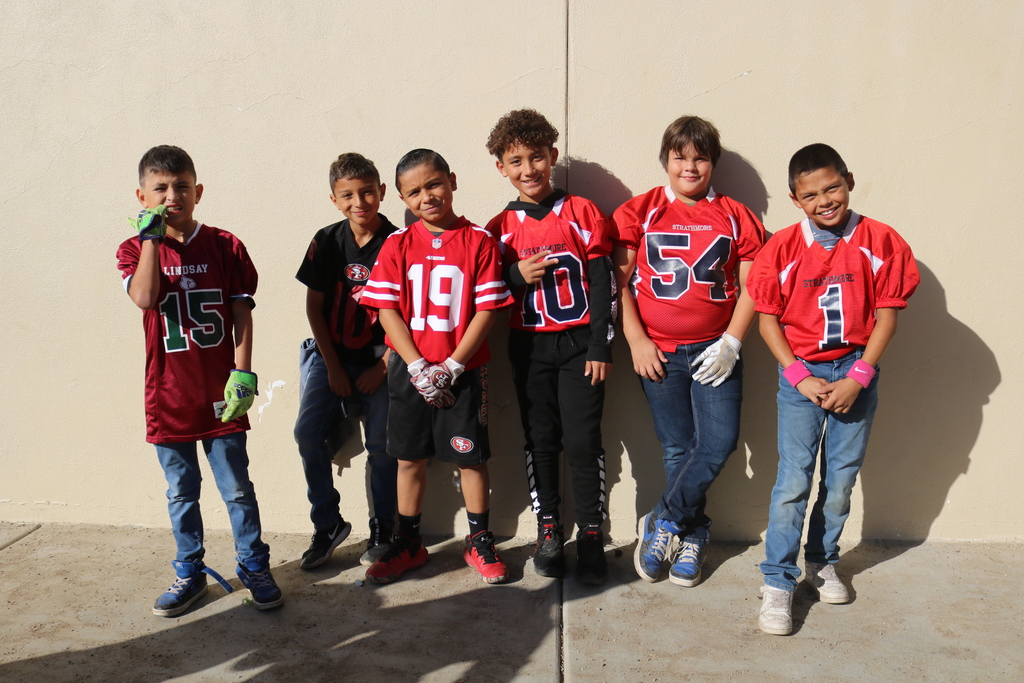 Our Fall Carnival will be happening this Thursday here at Sunnyside. All of our staff and students have been working really hard to make this an amazing event. Hope you can make it!🍂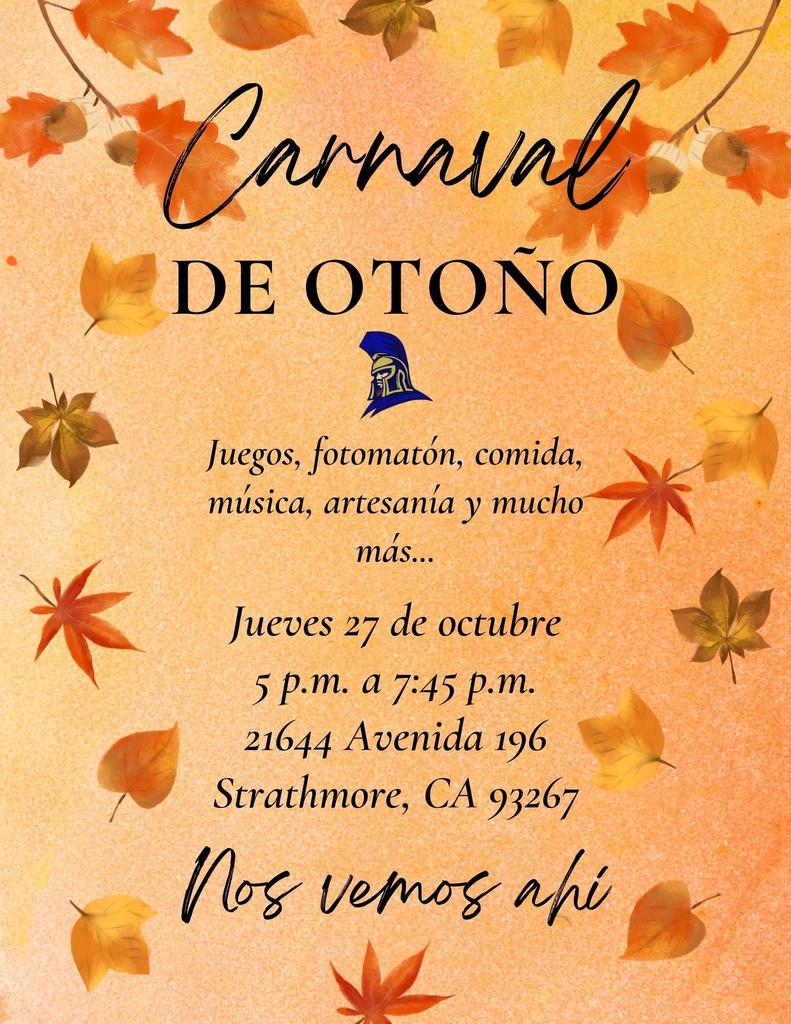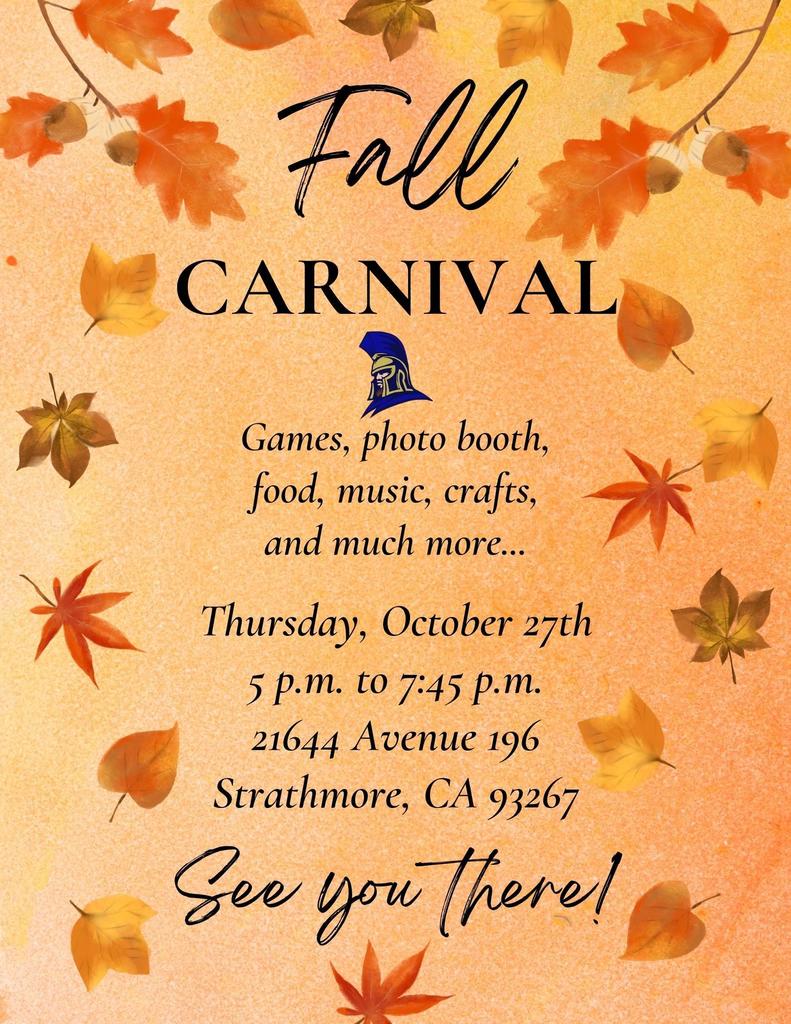 Today's theme for Red Ribbon week was to wear pajamas. Don't forget to dress up tomorrow with any of your favorite sports team's merchandise. ☀️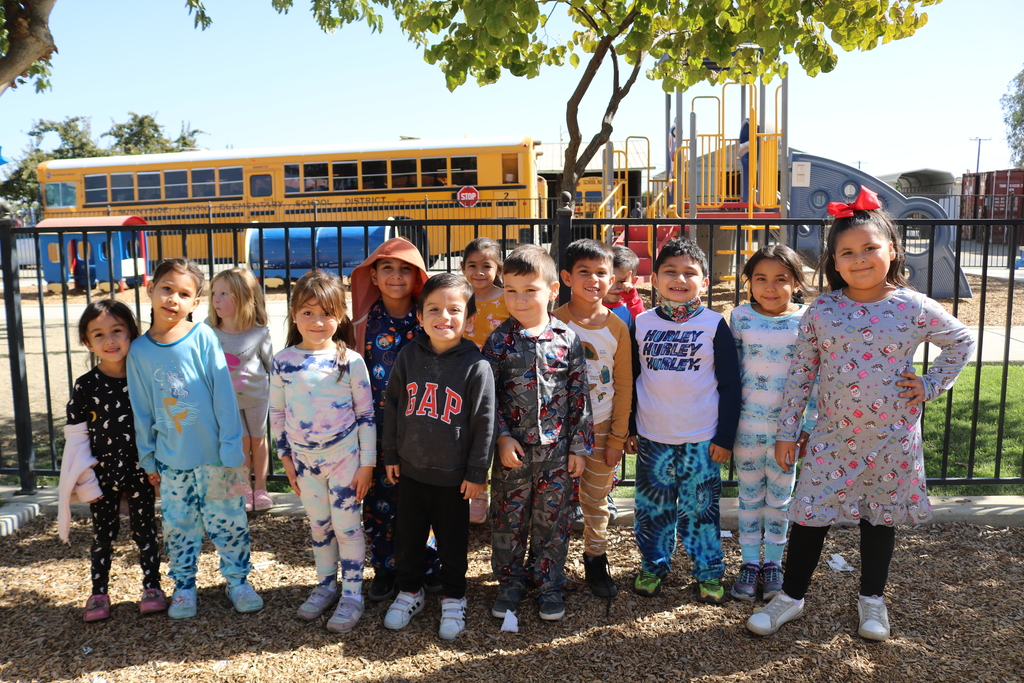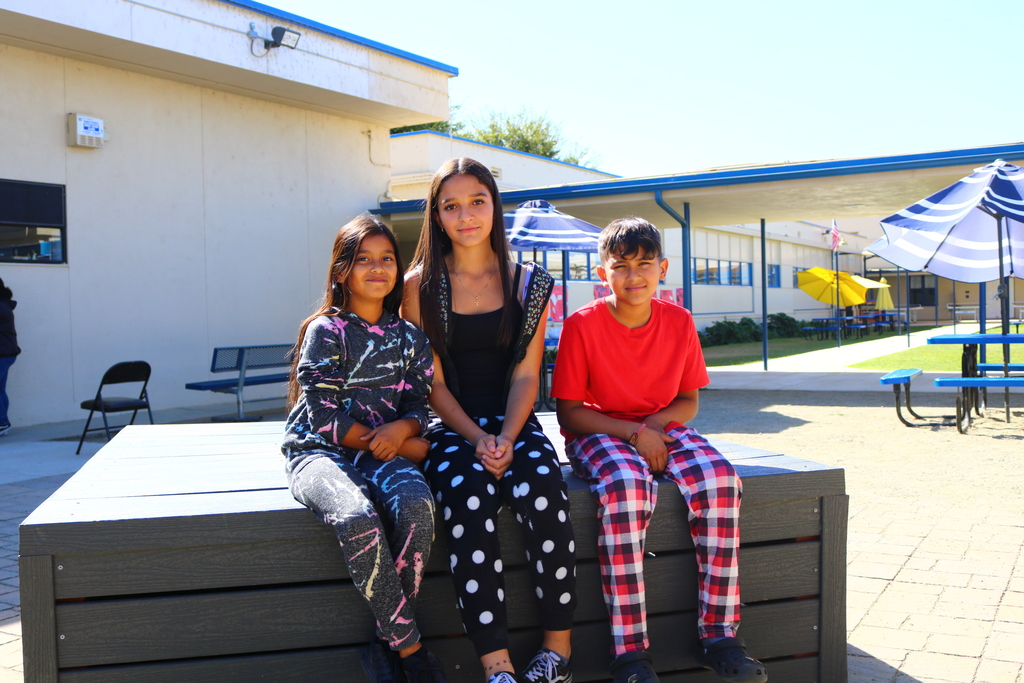 Our highly anticipated Fall Carnival will be happening next week on the 27th. Write it down on your calendars, it is an event you do not want to miss!🍂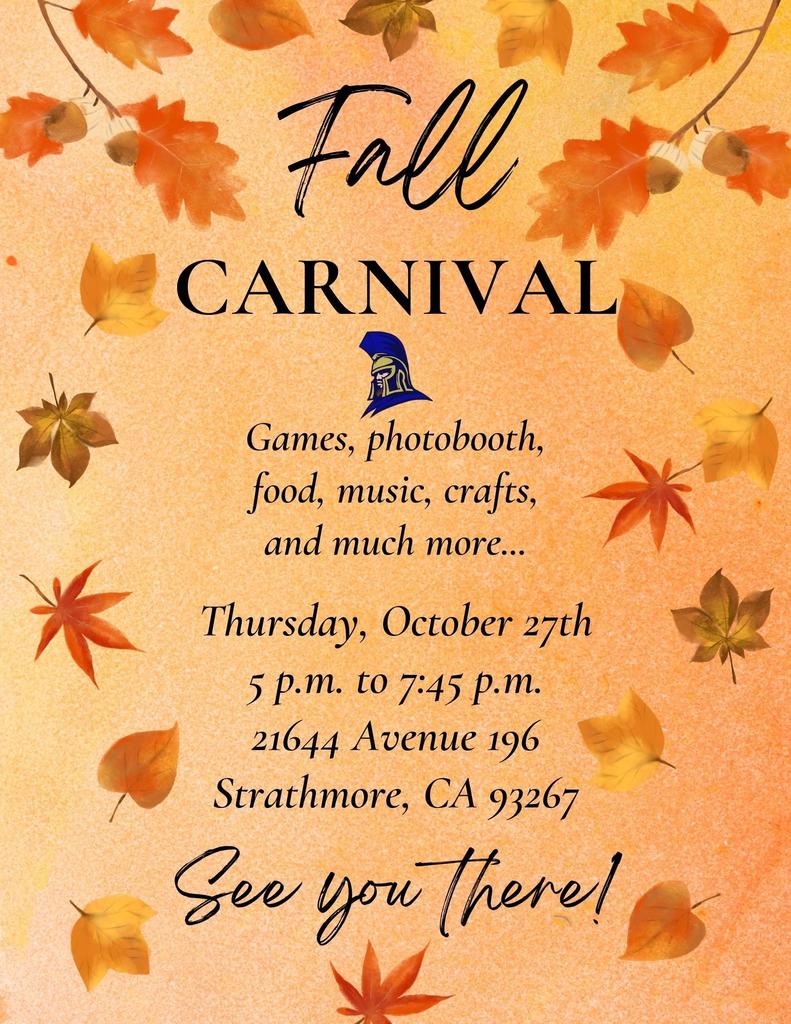 Character Counts continues tomorrow! Don't forget to wear purple to represent citizenship. 🟣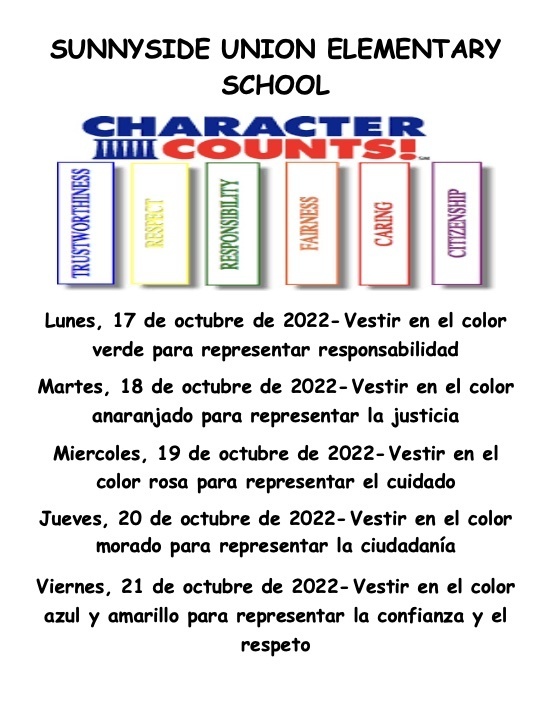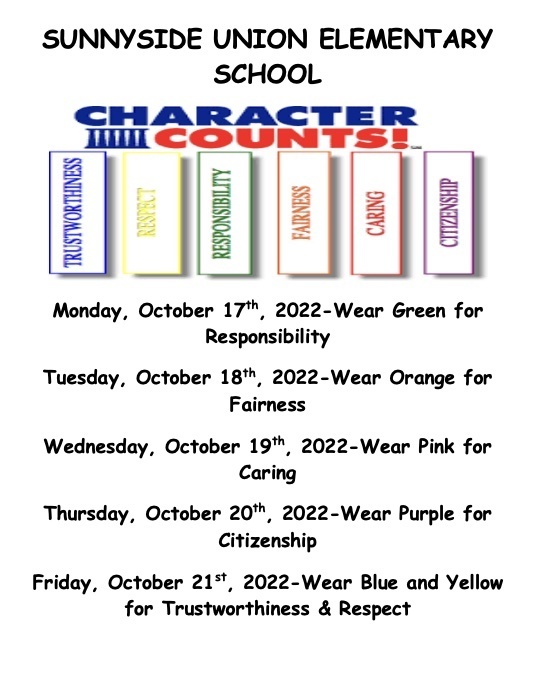 Tri-tip cards are still available for purchase. You can buy one from any of the Sunnyside 8th graders or stop by the technology office. All funds will go towards the 8th grader's end of the year field trip. Please share.

Character Counts week will begin Monday the 17th. Each day we will wear a different color to represent a pillar of Character Counts. Monday we will start off by wearing the color green to represent responsibility. 🟢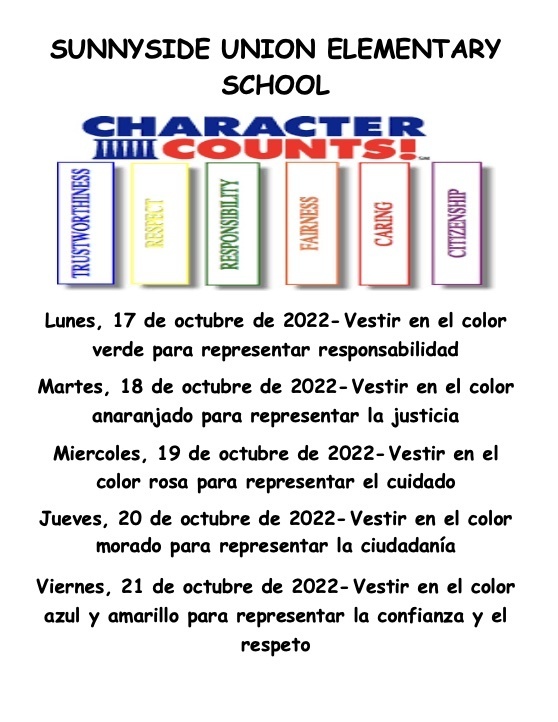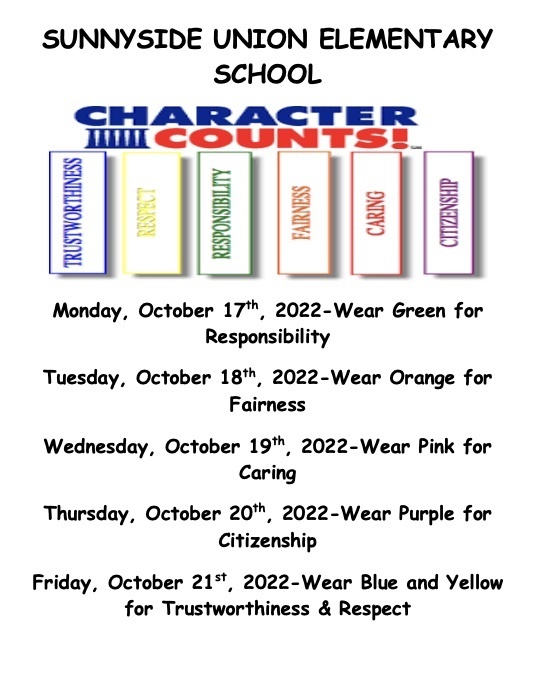 Our final cross-country meet will be held at Sundale. Stop by and root on your Sunnyside Trojans!☀️

Our Fall Carnival is right around the corner! Thursday, October 27th we will be having our first carnival of the school year. There will be games, food, and activities that the whole family can enjoy. 🍂

This is a quick reminder that tomorrow is the Tulare County Health Department Flu Clinic here on campus. It is open to the public and is completely free.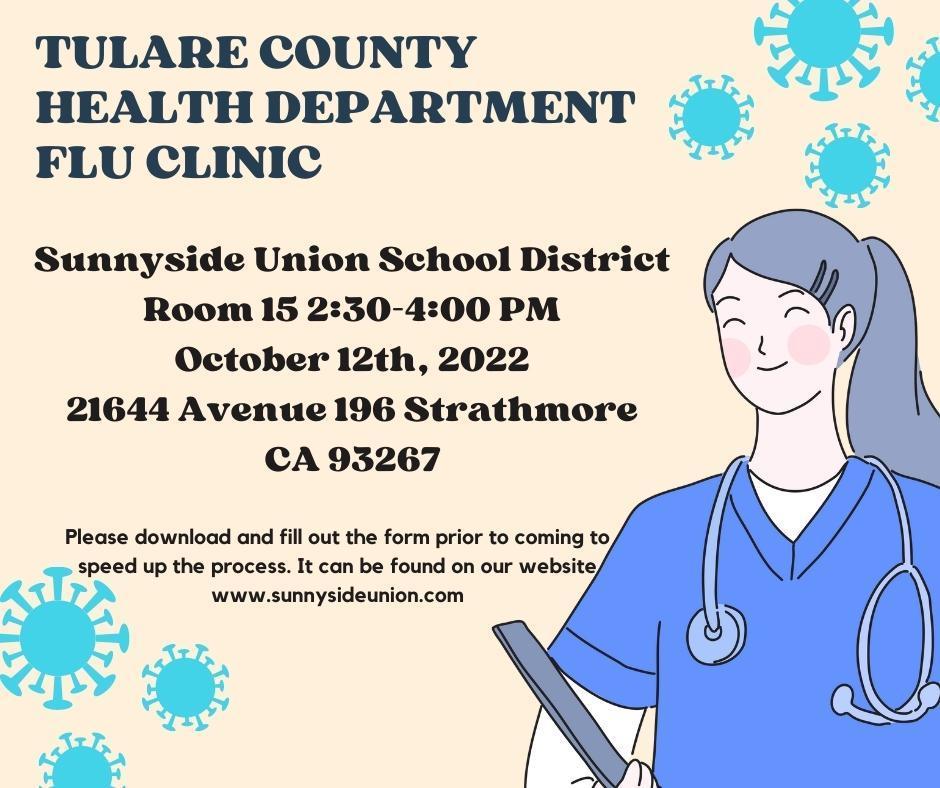 No School Monday☀️