Strathmore High School is offering free ESL classes to anyone who signs up. All registration must be done through Porterville Adult School. It is a great opportunity you do not want to miss. La escuela secundaria Strathmore esta ofreceiendo clases gratuitas de ESL a cualquiera que se inscriba. Todas las inscripciones deben hacerse a través de la escuela de adultos de Porterville. Es una gran oportunidad que no querrá perderse.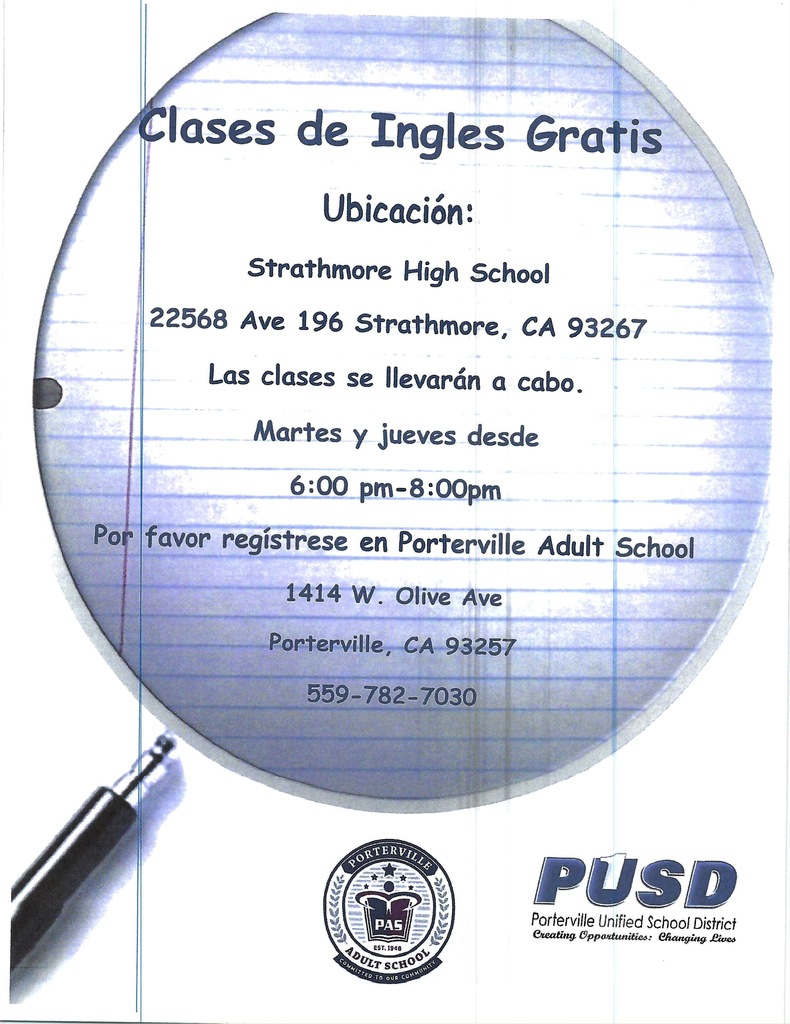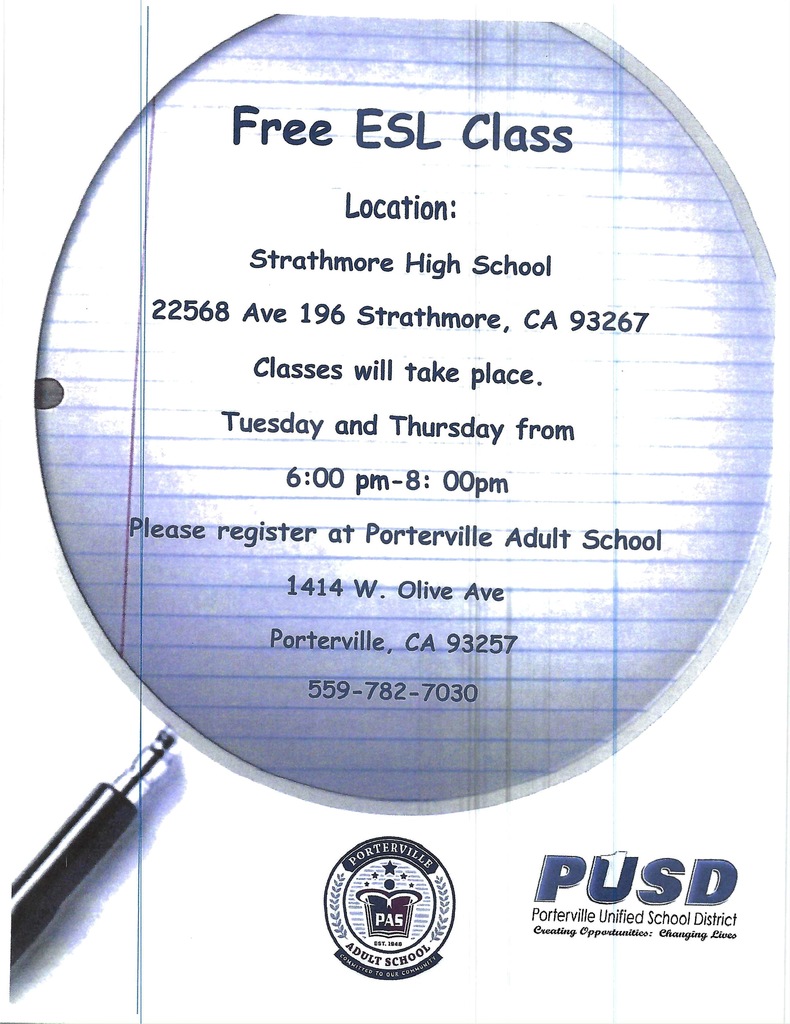 Tomorrow will be our first home sports event. Our Cross County team will be competing against 5 other schools. 7th grade will also be fundraising for their end of the year school trip. Stop by and support your Sunnyside Trojans.☀️

Our long awaited 8th-grade Trip-tip fundraiser is happening on November 10th. Presale tickets are now available from any 8th grader or you can purchase some from the technology office, Room 14. All funds raised will go towards the 8th graders' end of the year field trip. Also, a big shout out to BL Quality Meats for sponsoring some tri-tip for the event, thank you very much. Please share. ☀️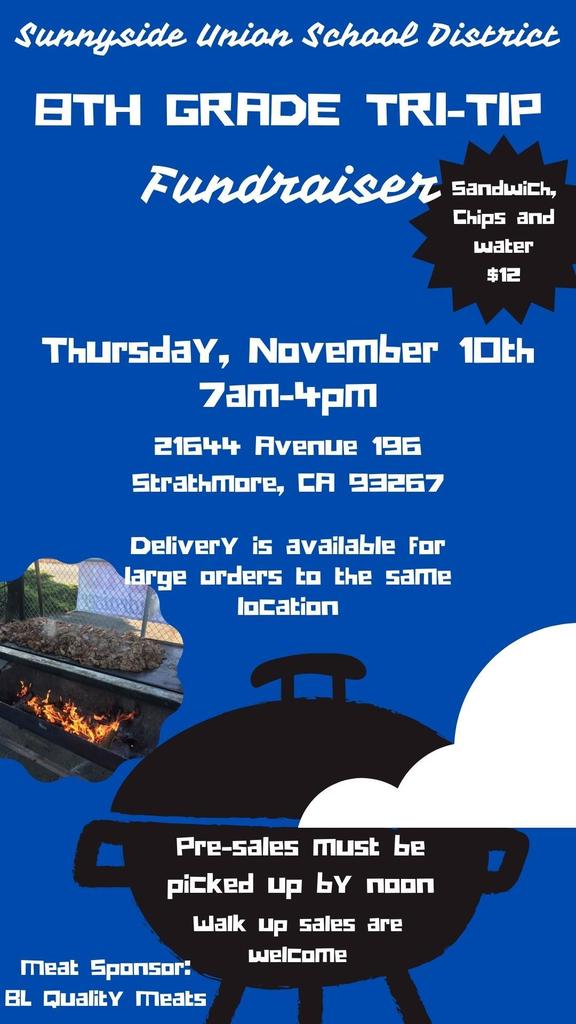 Amazing job boys and girls in your first Cross Country meet! The races were very intense. A big congratulations to Luke for taking 1st in the 8th-grade boy's race. ☀️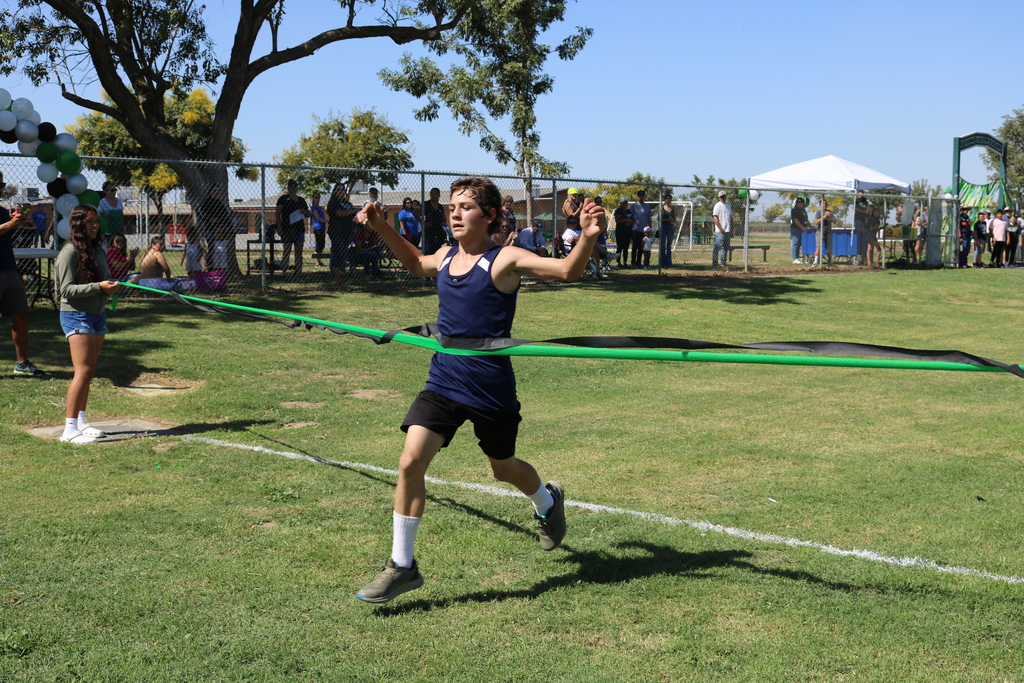 Our cross-country team will be having its first meet this Friday at Oak Valley School. It will be 5 schools competing Friday at the meet. Stop by and support your Sunnyside cross-country team!☀️

A COVID-19 testing pop-up will be taking place today at Sunnyside from 3:30-5PM. Please share.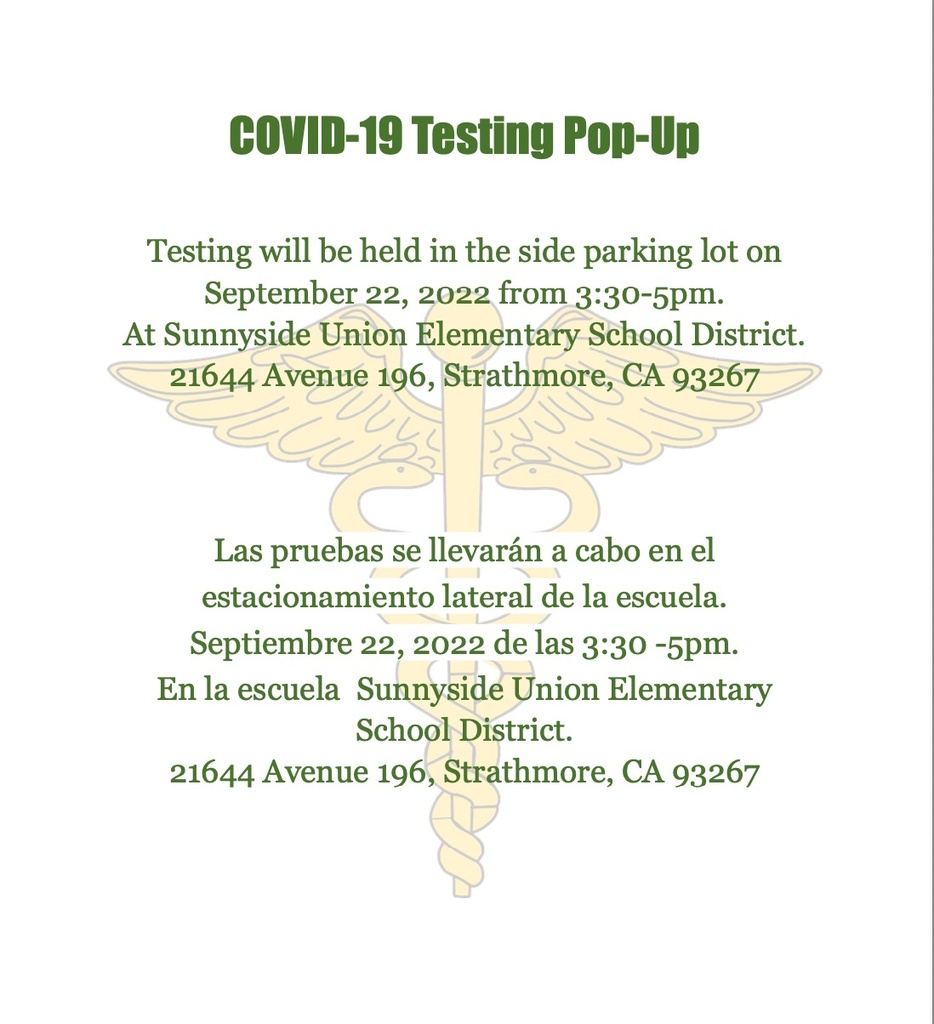 Women's Empowerment toolkit training opportunity by Save the Children. Register now and please share!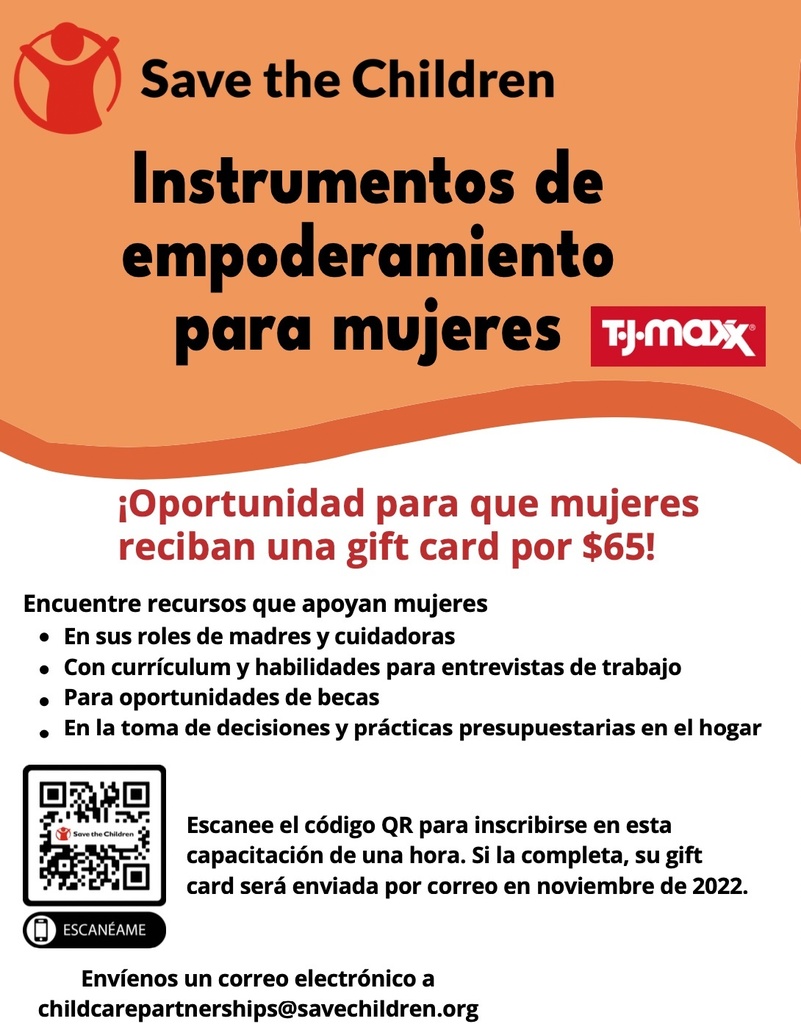 Book Fair start tomorrow September 19th📚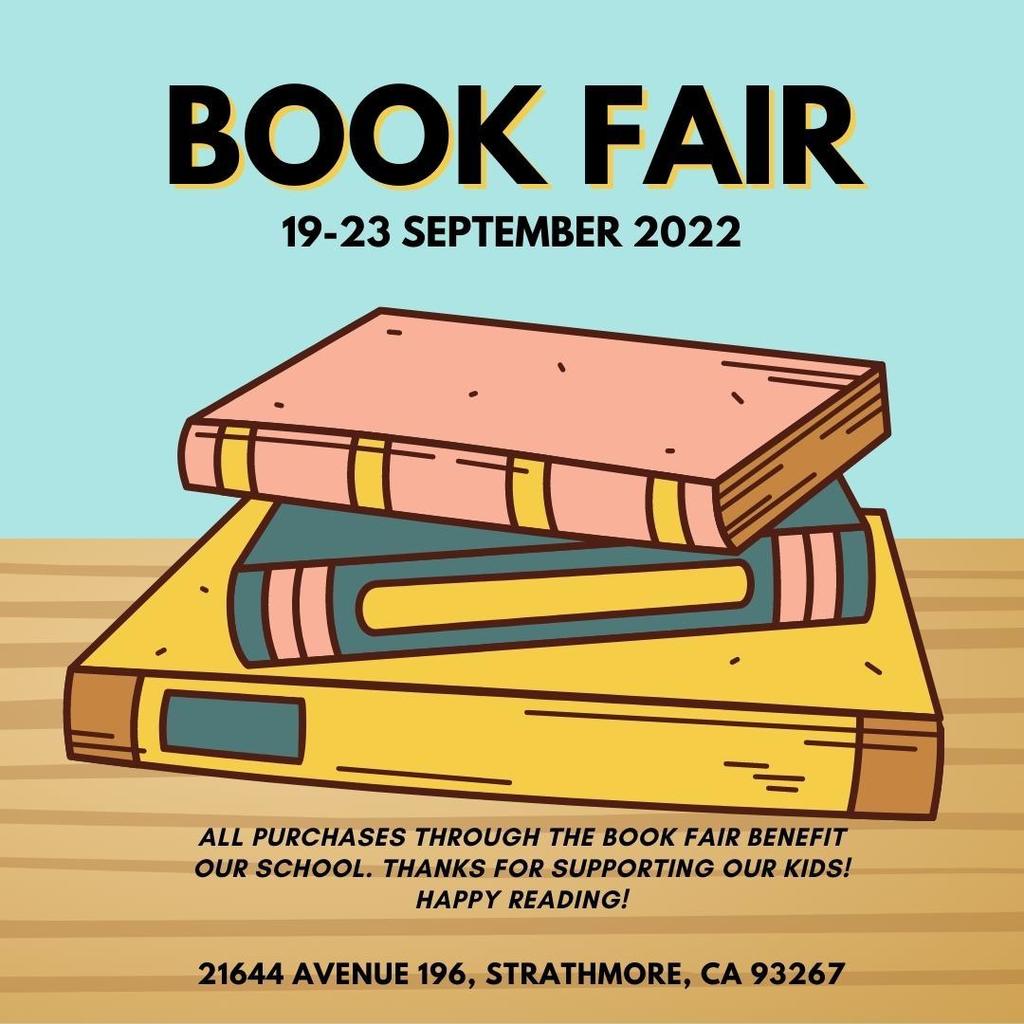 Start with Hello week starts the 19-23. Take the time and learn more about how you can participate. Please share!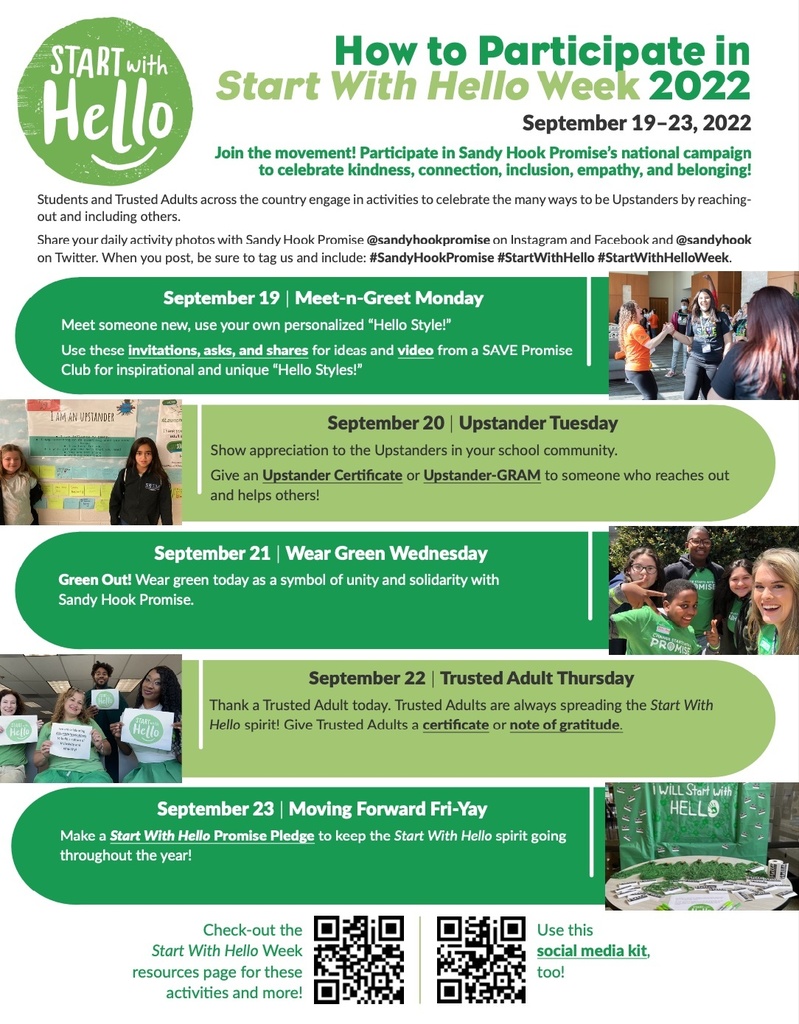 One of our most anticipated events will be happening next week. "Lunch on the Lawn" will be taking place Thursday the 22nd during lunch periods. It is a great experience to be able to share with your child. Hope you can make it!☀️

Sunnyside's football and volleyball teams will be traveling to Saint Aloysius this Friday to play. The games will start at 9:30 am, with the varsity teams playing first. It has been a great season and there are not too many games left. Stop by Saint Aloysius and support your Sunnyside Trojans! ☀️

Mrs. Armas and Mr. Soto worked together to do the oobleck science project with their students. All the students were super excited and ready to take on the challenge of making some perfect oobleck. It all starts with 2 cups of cornstarch and 1 cup of water. The goal is to make some consistent oobleck which is hard when stable and liquid when picked up. Awesome work kids!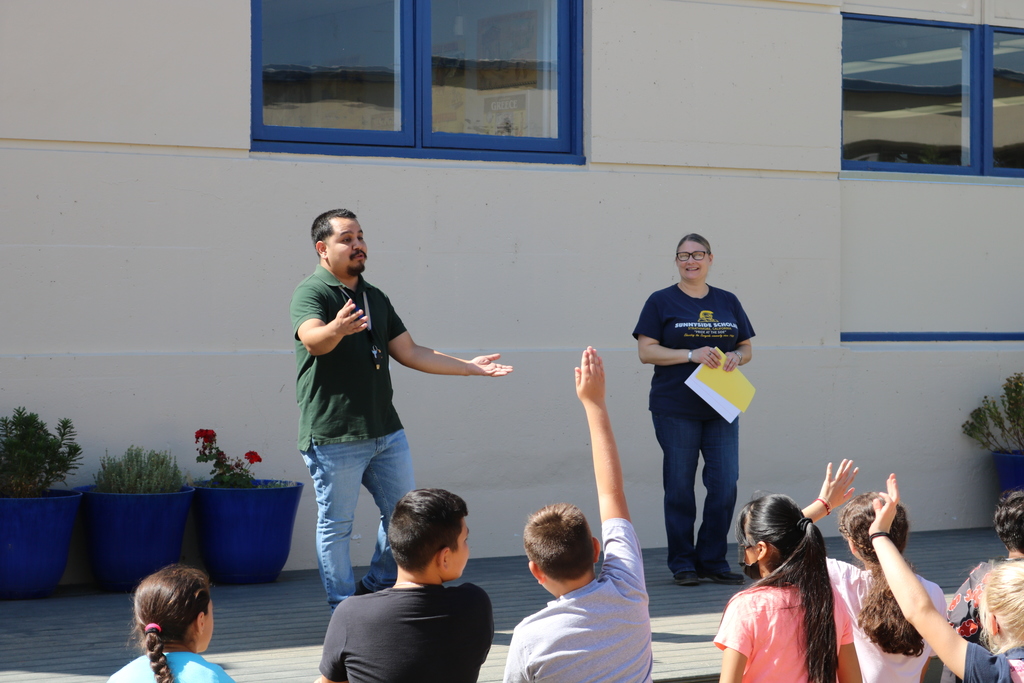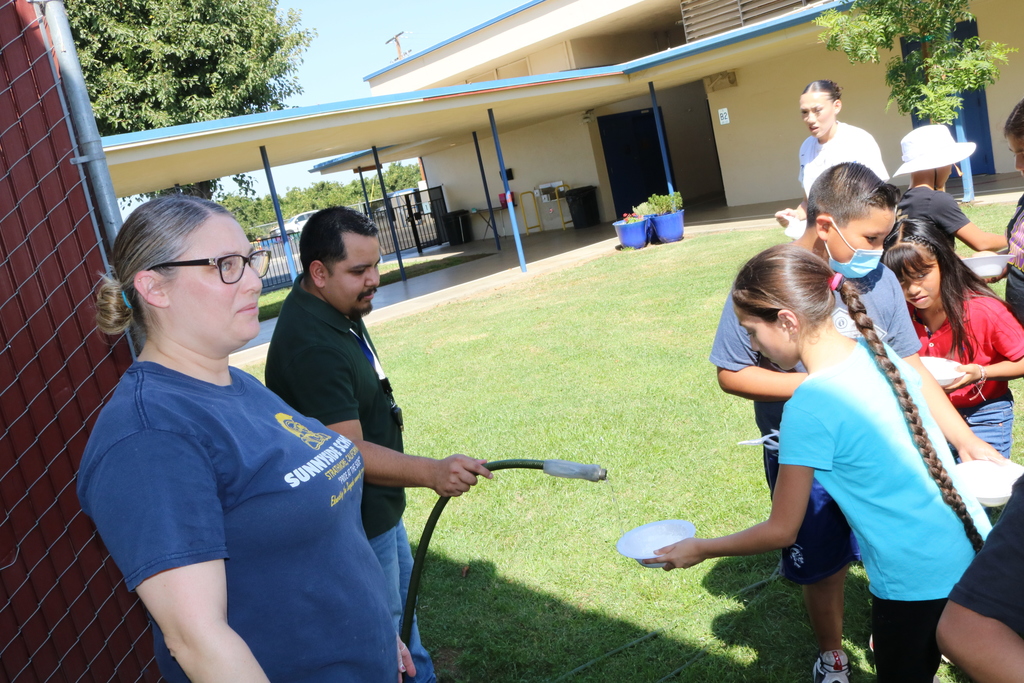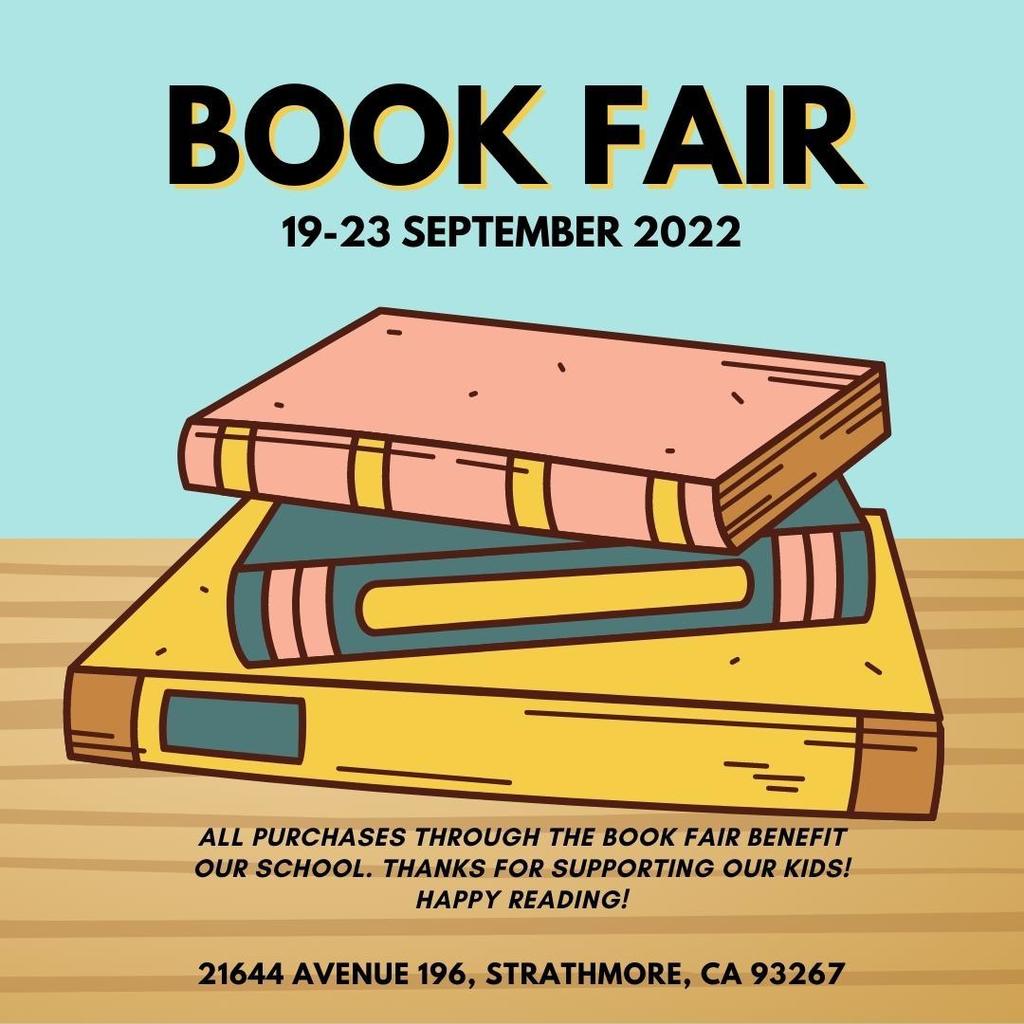 This Friday Sunnyside will be traveling to Sequoia Union for their games. Stop by and root for your Sunnyside Trojans!☀️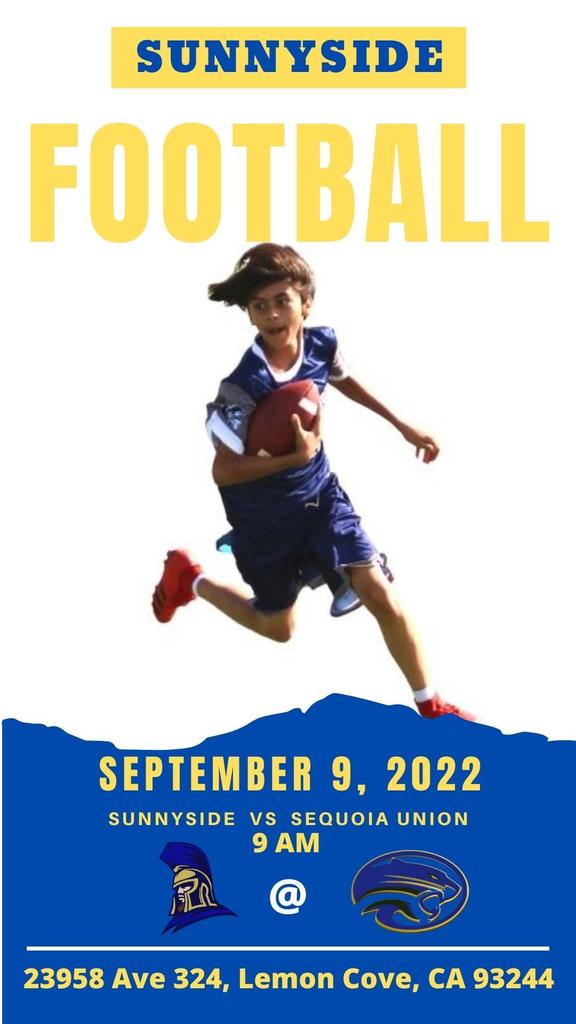 No school on September 5th. Hope everyone has a safe and awesome 3 day weekend!☀️

Food distributions will take place in Plainview on September 21st at 2 PM. For future reference, they will happen every third Wednesday of the month in Plainview.

ELAC meeting and Title 1 presentation today at 6 PM via Zoom. A link for the meeting will be sent to parents' cellphones at 5:50 PM.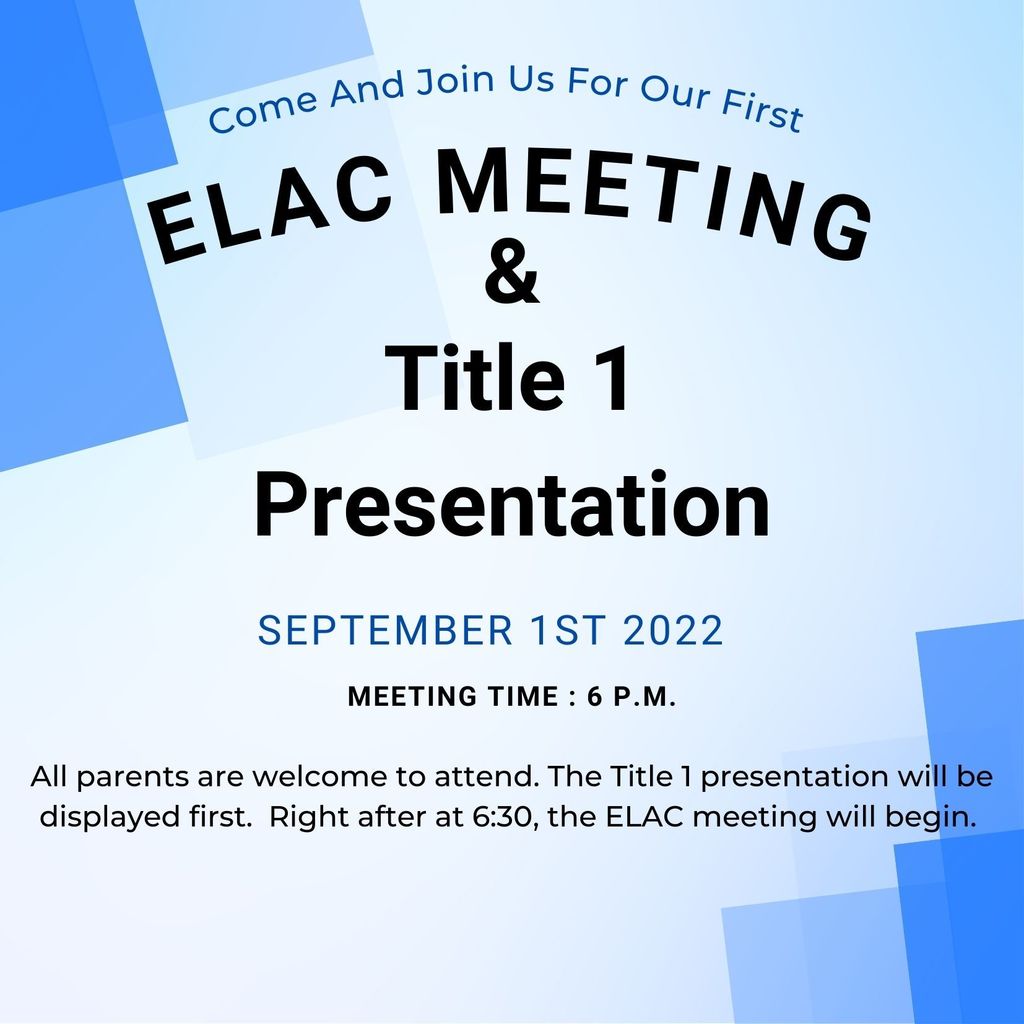 Steve Ventura is back with more ideas and resources for Sunnyside parents!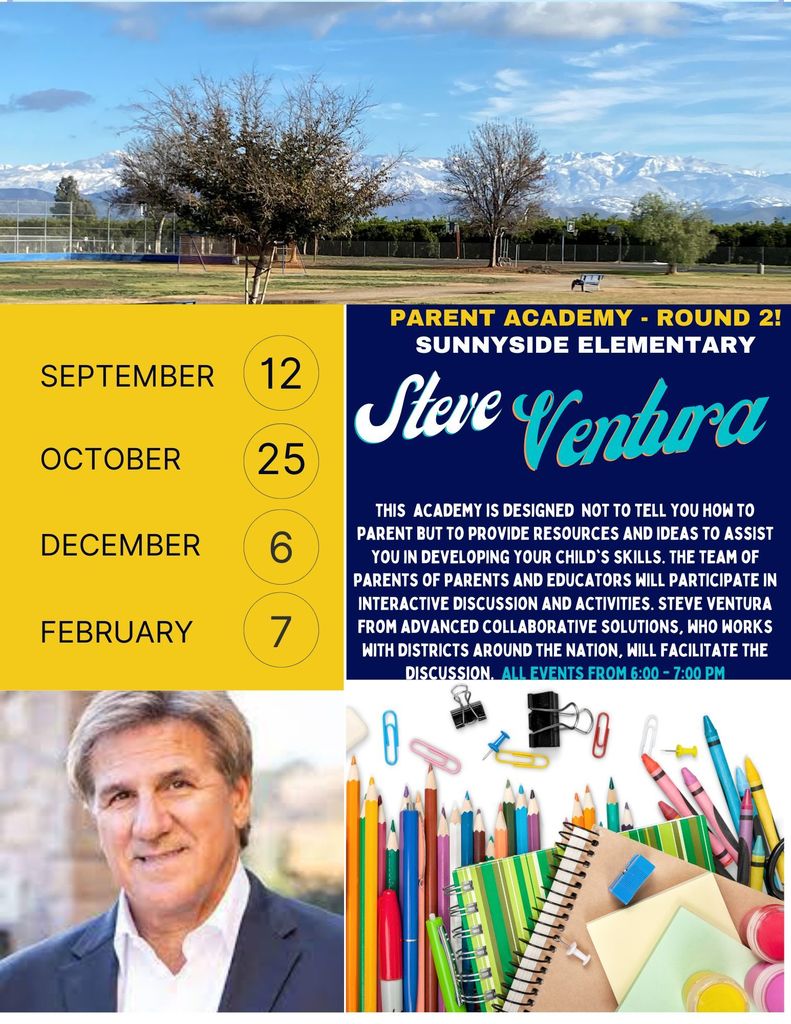 September's breakfast and lunch menus🍎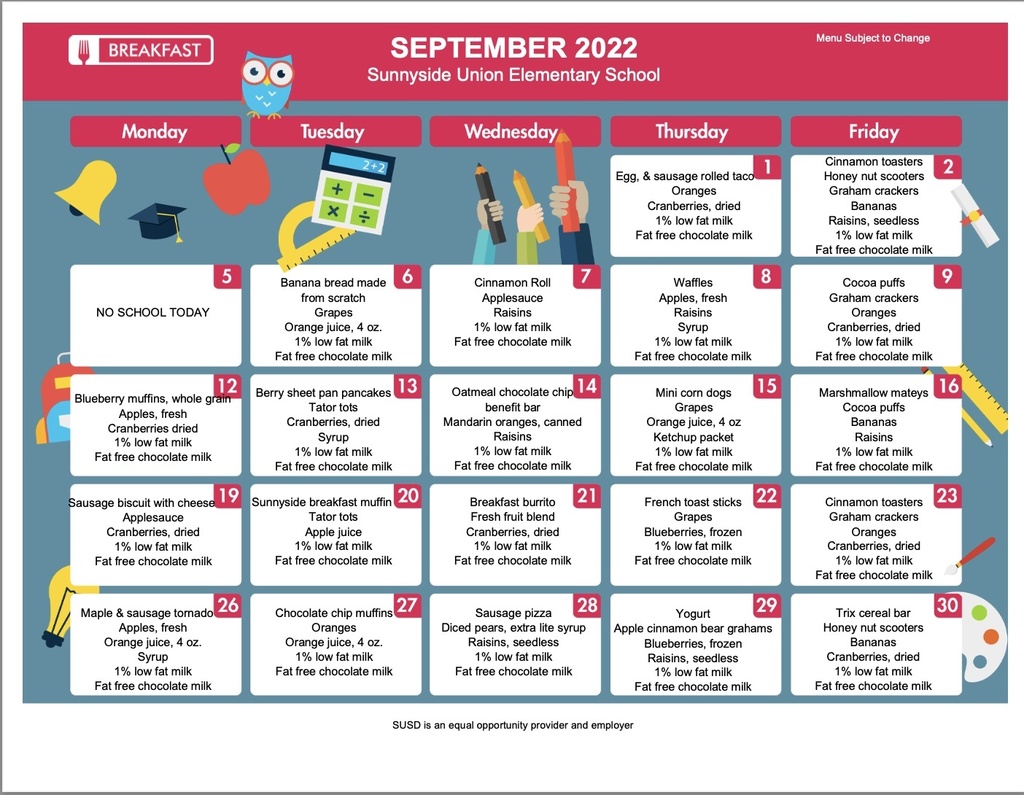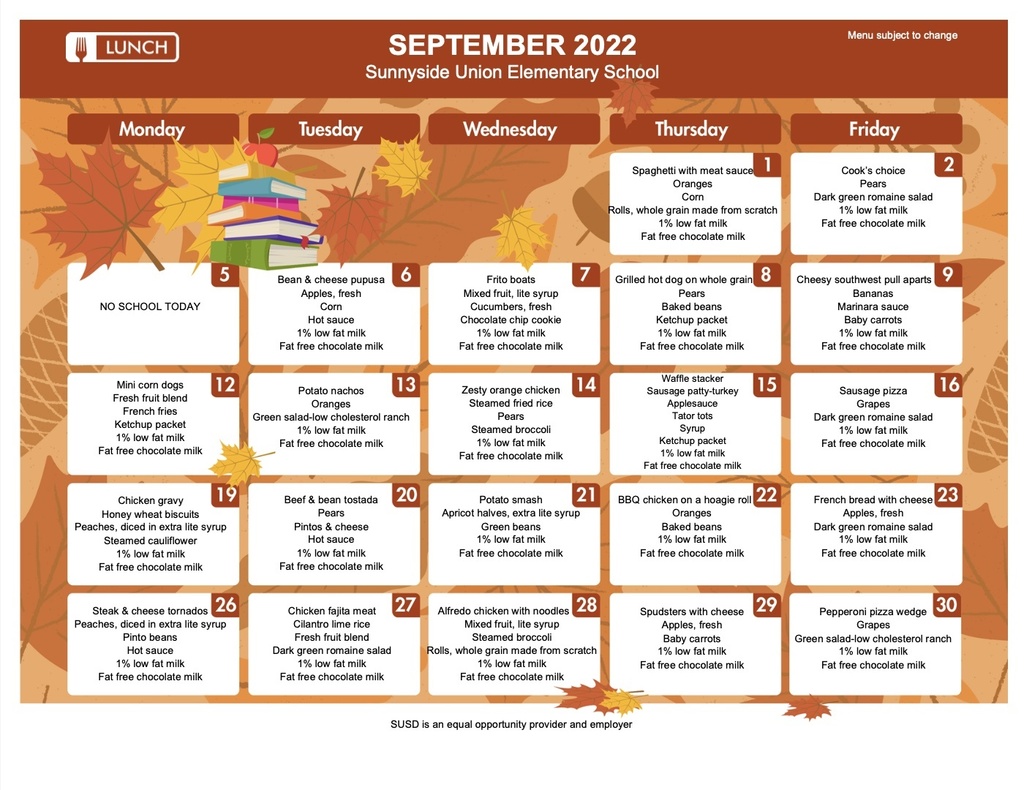 Week three of the football season is here. This week we will be traveling to Palo Verde. Let go Sunnyside!☀️